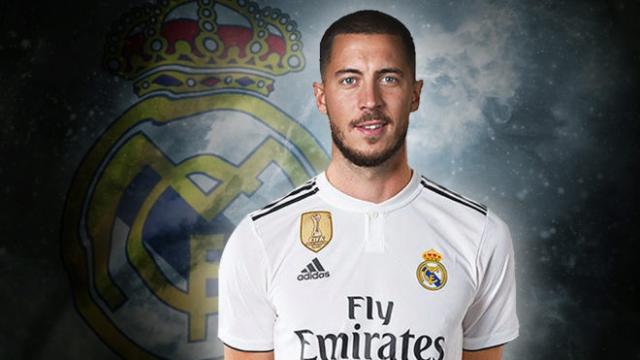 Ex Chelsea player, Joe Cole has come out to say that he is worried about Hazard's future at Real Madrid.
Eden recently went off with his eighth injury in 18 months in the 2-1 home defeat to Alaves at the weekend.
According to Cole, these constant injuries will only lead to intense pressure that will stop him from succeeding in Spain.
He added that it is disappointing to see how the Belgian's body keeps letting him down at his new club because he is a great footballer.
His words, "It has been a tough time for Eden. It is an example that no matter how good you are, if you are not fit then you can't do it on the pitch and it won't work,"
"For Eden, his body has just let him down in his two years there. He is a great player and one of the best players in the world when he is fit and he has come off again with a muscle injury.
"It is disappointing because I was so excited to see him pull on that Real Madrid shirt and just join the list of the great players they have had over the years and it just hasn't worked for him.
"I think come January, it might not be done for him, but I think he will need a run of games to show his quality finally. I think Real Madrid are notoriously impatient with their fans and owners so I feel sorry for him. He has just not been able to show it."