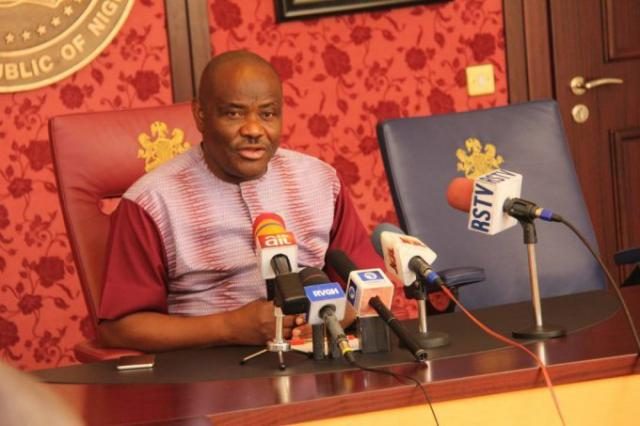 Rivers State Governor, Nyesom Ezenwo Wike has come out to say that he has not promised any ethnic nationality the position of governor in the state.
According to him, only God can make any ethnic nationality Governor of Rivers State.
He disclosed this during a Solidarity Visit by the Ogoni Ethnic Nationality at the Government House Port Harcourt.
He added that he can only support people, but cannot make anyone governor.
His words, "Let nobody say that I have met with Ogoni Ethnic Nationality and I promised them Governor. I didn't promise because I cannot give.
"It is only God that will give the position of Governor. With proper arrangement, things can be done. Don't say I made a promise, don't rely on anyone, just work hard. As Nyesom Wike, I can only support, but cannot make anyone Governor "
"Take me as an example. Someone sat here and said over his dead body would I be Governor. Am I not Governor today? I am heading towards eight years.
"Nobody should threaten you that you cannot be Governor. Don't take the position of God. Don't allow anyone to take the glory of God"
On Ogoni, "No administration in this state has given Ogoni people more appointments than me"
"We have allowed criminals to speak for us. Some leaders use criminals to speak on their behalf. The next thing you hear, I am an ex-agitator. What are you agitating? You collect money everywhere and become ex-agitator.
"We sit back and sponsor criminals to talk on behalf of Ogoni Ethnic Nationality. How many of you have come out to say what that boy is saying is not correct."