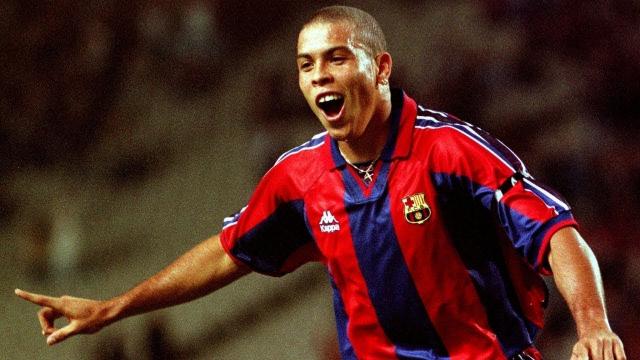 Ex Barcelona player, Samuel Eto'o has come out to say that Brazil's Ronaldo is the greatest striker of all time.
Samuel recently revealed that Ronaldo was the best while he played and he has utmost respect and admiration for the legend.
According to him, the best player in the world right now is Messi, while Mbappe takes the best young player award since he is making the biggest impression as a youngster right now.
Eto'o added that his favourite goal ever was the one he scored against Brazil in the Confederations Cup.
His words, "The best of all was Ronaldo, 'O Fenomeno',"
"I have such great respect and admiration for him. Then there are a lot of us who come up behind him, and I'd include myself among them."
"The best current players? I'd have to go with Lionel Messi, who's more experienced, and Kylian Mbappe, who's the youngster making the biggest impression,"
"I think he's going to be the chief global star in the years to come."
"My favourite goal was the one I scored against Brazil in the Confederations Cup,"
"It was the first time my mother had come to see a game at the stadium and I was able to say, "Thanks, Mum," with a message written on a T-shirt."