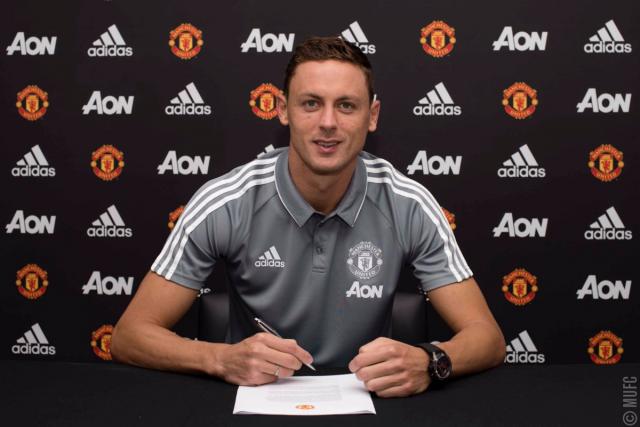 Manchester United midfielder, Nemanja Matic has come out to say that there will be no excuse for failing to fight for the EPL title in 2020-21.
He recently revealed that he has set his sights higher for the coming season and he feels the club has what it takes to challenge.
According to him, Mufc dropped some points too easy last season and that cannot repeat itself if the team intends to finish well next season.
He added that his personal target is to lift the EPL with United and he promises the fans that he'll give his best to make it happen.
His words, "From the next season there is no excuse. We have to go with everything,"
"We have to fight for the title because I felt that this year we dropped some points too easy.
"We allowed Liverpool to win [the title], I don't know, 10 games before the season finished. They won the league, so we cannot allow that. We need to fight to the end. We have to play with more confidence, with more responsibility.
"My personal target is to win the league with United and I am sure that everyone wants to do the same. We have to promise our supporters that we will do our best – exactly what we have done after [the coronavirus lockdown] when we started to play again. That's Manchester United.
"We have to win five, six consecutive games then you can drop some points, then again you have to do that run. Like that we can win the league. In the beginning of the season we were not stable, we won one or two games then we lost and we drew. Proper United is exactly what we did after [lockdown] and I hope we can continue like that next season."