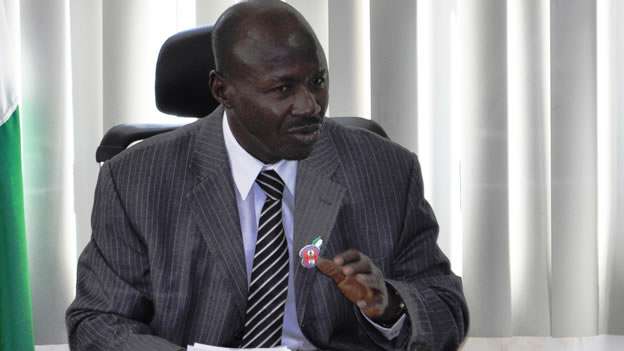 The acting Chairman of the Economic and Financial Crimes Commission (EFCC), Ibrahim Magu, has come out to say that he will not stop linking coronavirus to corruption.
Magu believes it should even be referred to as corruption-virus because that is what it is.
According to him, he will not be surprised to find out that someone sat in a lab and created coronavirus to deliberately infect and destroy lives, which is a pure corrupt act.
He added anything that is created by a corrupt mind is a product of corruption.
His words, "Somebody actually created corruption-viruses…I mean…coronavirus. Somebody deliberately sat down in the lab and came up with the creation of coronavirus with a view to infect and destroy other people. So what else is more corrupt than that?"
"So, it's created by a corrupt mind, so I insist that coronavirus is caused by corruption."