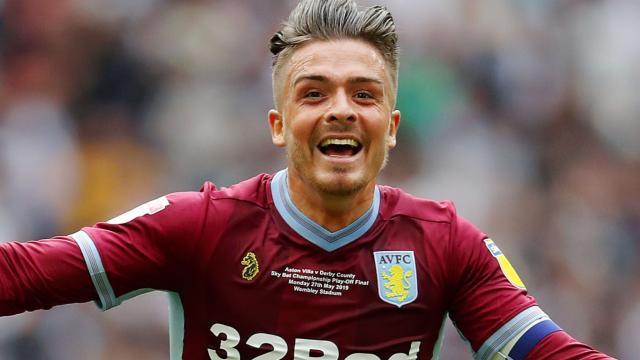 Aston Villa manager, Dean Smith has come out to jokingly say that the club has tied Jack Grealish's down to a new contract written in sambuca.
He recently revealed that he is doing every possible to ensure the Englishman stays at the club.
According to him, Grealish is a wonderful player and he has all the time n the world to convince him to remain in his comfrot zone.
He added that he is very happy to avoid relegation because everyone wrote the club off 10 matches to go.
His words, "I gave him a few shots last night and got him to sign a new five-year contract. It's not been done yet, it was written in Sambuca, I'm not sure if it was mine or his!
"It was a heavy night, I'm not sure what time I got to bed, but I slept in my office back at the training ground. I did an Eddie Jones and slipped off so the lads didn't see me go!
"Seriously, that's a chat for another day. Jack's a wonderful lad and I've got all the time in the world for him and I'm so pleased that he scored the goal that kept us in the Premier League."
"We'd been written off 10 games ago, we were relegated in everybody's minds. So to do what we've done and turn it around as we have, that was a celebration, that's for sure."