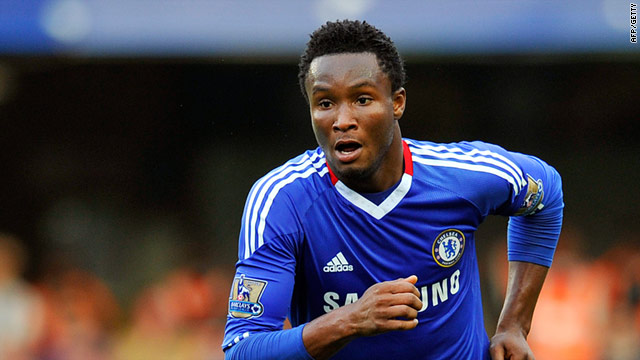 Stoke City midfielder, John Obi Mikel has come out to say that he wants the club to be promoted to the EPL next season.
He recently revealed that the aim for the Championship season is to ensure the team does not concede many goals this season.
According to him, Stoke City has built a solid defence thus far in the league so the defenders must keep putting in decent performance weekly.
He added that everyone at Stoke has helped him settle in since he joined and he is currently enjoying himself in England.
His words, "The aim is to not concede a lot and once we've done that we need to find that way to create chances and score goals,"
"We've tried to build a solid defence which we can build on. That's the aim.
"We just have to keep doing what we're doing and if we keep creating chances and playing well we'll win games.
"We want to get that first home win. Hopefully we can do that on Saturday and kick on from there."
"I just keep going, get ticking over and get the team to play and help the team defensively as well,"
"We're trying to find a way to play out. You could see in the game [against Barnsley] that we did that a few times, we did come out really well. If we keep playing like this I think we'll be there.
"It's been good. Everyone has been lovely and helped me to settle in; the managers, the players, the staff. It's been great, I'm enjoying myself to be back playing the game and the aim is to help get this club where it should be, which is in the Premier League."