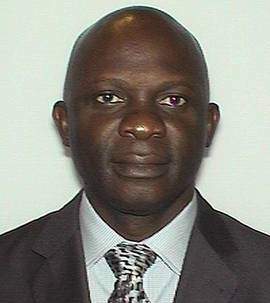 The member representing Ika Federal Constituency in the House of Representatives has berated the governing All Progressives Congress (APC) for its insistence not to apply federal character principle in its appointment of principal officers in the National Assembly.
"The APC appears to be a party that does not believe in federal character because from what we understand that is going on today, the truth is far from what is happening. The South West has deputy speaker. But the APC is now saying some zones cannot have anything which will run contrary to the federal character", the legislator said in an interview with journalists yesterday in Abuja.
Rep. Nwokolo, who said he had no apology for being pro-Yakubu Dogara, advised that the APC members must go back to the drawing board and "do the appropriate thing" if they must sustain their hold on power at the centre.
The Peoples Democratic Party (PDP) member also claimed that the leadership tussle in the National Assembly is not unconnected with the struggle for the soul of Nigeria ahead of 2019.
"I think it all borders on the presidency of 2019 because most of the APC members have been speculating that President [Muhammadu] Buhari is not likely to run for the position. So, what they are now thinking is that whoever has the control of National Assembly has automatic delegates or will have easy ride into the presidential primaries", he noted.
He, however, said "the internal crisis should be expected but as a party that has promised Nigerians change, they should have done better than they are doing if they believe sincerely in democracy".
The post Internal Wrangling In APC Over NASS Leadership Connected To 2019 – PDP Rep Member Alleges appeared first on INFORMATION NIGERIA.