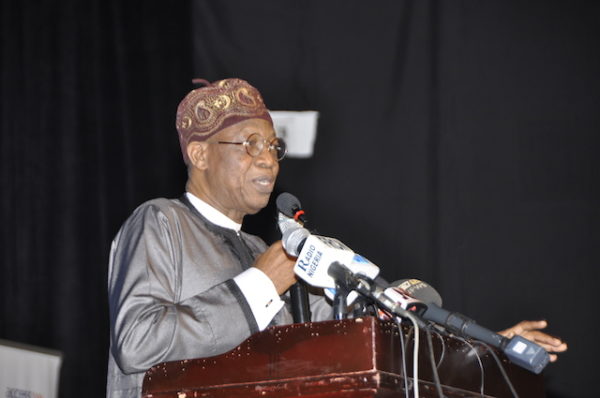 The Federal Government firmly backs the military's decision to categorise the Indigenous People of Biafra (IPOB) as a terrorist organisation, and the proscription of its activities by the South East Governors' Forum.
This was disclosed by the Minister of Information and Culture, Lai Mohammed at a recent gathering.
He said, "There are a lot of arguments regarding the constitutionality of the action of the military and the South East governors.
"People must realise that we are dealing with issue of national security and I do not think that the military and the governors should fold their arms while the country is set ablaze.
"I have heard a lot of comments as to whether the military has the right to declare IPOB, a terrorist group.
"What the military has done is to catalogue all the activities of IPOB, which are not different from that of terrorists groups.
"IPOB activities are not jokes. If there have not been the proactive actions on the part of the military and the South East governors, there would have been retaliations from other regions and the entire country will be set on fire.
"We cannot be talking of semantics or procedure when the nation is moving towards crises and precipices. It is only in a Banana Republic that you can see non state actors doing what IPOB is doing.
"The actions by the military and the governors should be seen from the perspective of ensuring internal security and averting chaos."