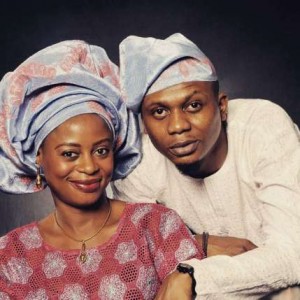 The Reminisce album is a soup of three ingredients. Sex, threats, and autobiography — delivered in English, slang and Yoruba. The soup may end up tasty; the sex, though, is never in good taste.
All three items have shown up in his first three albums. The last two albums mostly featured the fist two items because Reminisce belongs to the group that believes a rapper must not appear too vulnerable. Except in discussing how hard life was, how poor his family was.
This, of course, sets the stage for the mandatory celebration of excess: the long queue of easy women, the popping of champagne, the wads of money. Like other rappers, Reminisce works with an unshakeable belief that today's excess vindicates yesterday's poverty. So that with too much of the first two items and not enough autobiography, 2015's Baba Hafusa was rather mediocre. There just wasn't any substance.
On his fourth album, El-Hadj, the man has the mix about right. The album doesn't produce any instant classics like 'Local Rappers' but works better than Baba Hafusa as a body of work. There is straight up sex for cash on 'Konsignment' and 'Ibadi.' The song '1.4.D.R (One For The Road)' featuring Solidstar shows that even for Reminisce, sex can take place within a relationship. Who knew.
It's never fully clear if the 'one for the road' refers to sex before a break-up or before the beloved travels. Yet we'll take what we get, if only because some tenderness shows here. Before now, the closest to tenderness he ever got was on 'Daddy' from his sophomore album, Alaga Ibile. Even then the song was anchored on wanting to be richer than daddy—a filial pissing contest.
Threats open the new album. In case you want to mess with the man, he welcomes you with vital information on 'Asalamalekun': He has a 'Versace belt firm enough to hold his f**king ammo.' In one line, Reminisce alludes to both his bank balance and his capacity for tolerance. One is considerably large since he can afford designer accessories; the other could do with some boosting. He may be rich now but Reminisce is rather economical with his words.
It is this economy that is the bane of Reminisce's hip hop output. Song after song feature two verses. Not a sin, but it does smack of laziness. This is especially so when you consider the output of Olamide, his friend and—surely in some dark corner of his heart—gifted rival. Weeks after El-Hadj arrived, Olamide released 'Owo Blow,' a fine rap song that came full-bodied having chorus, hook and three verses. Each of the two-verse-and-chorus songs on El-Hadj are puny in comparison with most of Olamide's hip hop output.
Both rappers have featured on each other's songs and it is tricky to choose who is better as both have similar weaknesses for the pop track and have same strengths in the force of their verses. It is in judging who holds back and who gives it his all that Olamide surpasses Reminisce most clearly. This leads Olamide to recording bloated albums, an unfortunate side effect, but within a song, this quirk favours the self-acclaimed Voice of the Streets.
Laziness aside, El-Hadj shows an artist comfortable with singing as well as rapping. One of the highlights on the new album is 'Ori,' a back to traditional Yoruba music. Hip hop is still the stock of the Reminisce album, but there is some variety to irritate purists but make other fans happy. There is also the obligatory Olamide feature 'Telephone,' which will have spins in the inner 'hoods of southwestern Nigeria.
Reminisce offers 'Where I Come From,' as peace offering to hip hop heads in how it recalls 'Where I'm From,' the Jay Z track from the American rapper's 1997 second album, In My Lifetime, Vol. 1. Like Jay, Reminisce affects an autobiographical stance as he talks about his neighbourhood. The single-verse song paints a picture of violence and produces some of the best lines on the album including an extended boxing related metaphor.
It is fitting that the producer of this rap song is Sossick, the man who assisted Da Grin back when the Yoruba rap maestro approached, contemplating the contemporary music scene as mortals may have surveyed the summit of Mount Olympus where gods ruled and reclined. Da Grin is no more. His successors are here—and if they are not quite at the summit yet, they are very close.