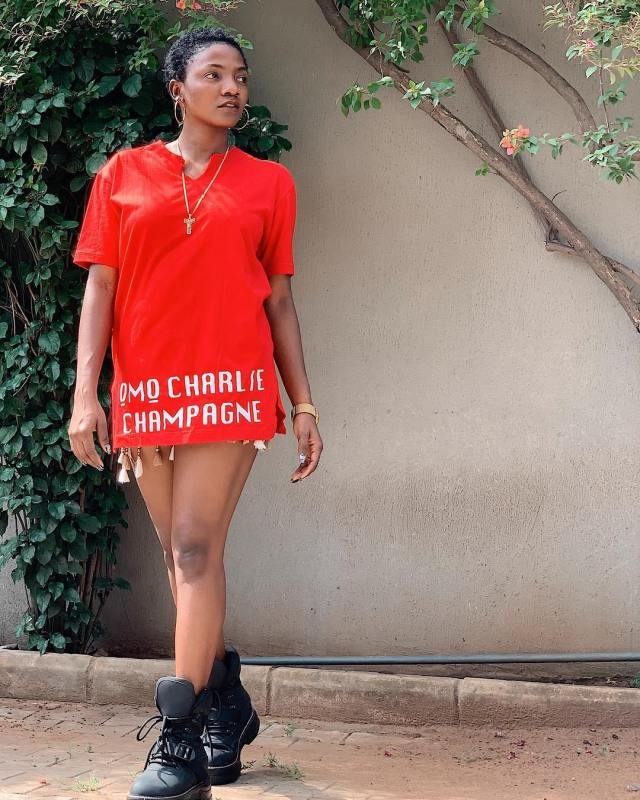 Popular singer, Simi has shared her reaction to a controversial clip which shows City FM OAPs mocking Tiwa Savage and other female singers.
The 3 female personalities were caught on camera during a radio show they were hosting.
Simi did not like what she saw in the video and wondered why ladies antagonize each other.
Her words, "All of you are saying the same thing. "It's a people thing. People don't like people." I know that. I've seen men not liking women. Too many times. Who hasn't? I've seen ppl be evil to ppl, but it's not one versus the other. And if I want, I can talk about all of them. And I do!"
"I have had unique experiences where a woman antagonises another woman more than she would a man in the same exact circumstances. Not just for me. For others as well. You're asking why should women be held to a high standard. Why tf not?"
"What is this patriarchy we're constantly fighting? Bad behaviour. We rail against even the people that don't try to be a part of the solution. So why the fuck shouldn't we hold ourselves to a higher standard? Are we exempt from common sense because we've suffered?"
"It's not about liking another woman by force – who cares? How many people you wan like? But sometimes we're part of the problem. You know women already have a hard time. You know, because you've been there. Then because you don't support, you batter."
"You join the batterers because "women don't have to like women." Fucking hypocrisy. If you can't add, don't remove. Maybe you have access to 10 new women per week. Some people have access to thousands more."
"Some people get more feedback and it's not ur place to say their experiences don't count, because you don't like what they're saying. If you don't agree, I respect that. It's probably not ur story."
"And if i hear internalised misogyny one time, I can stone somebody. If someone says sthg that you disagree with, it must be that men convinced her to say it? That's dense. Like I said it's def not all women, but it is what it is. We can't all be making it up."
Do you agree?