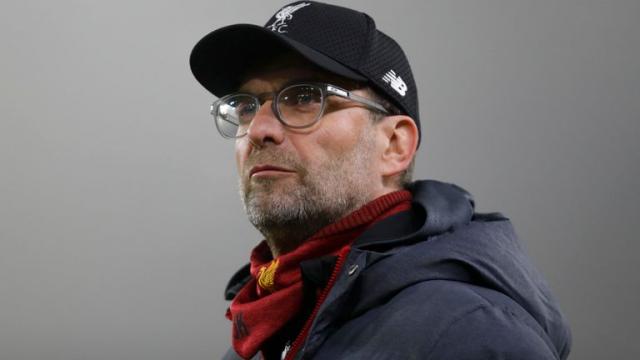 Liverpool manager, Jurgen Klopp has rubbished insinuations that Lfc fans are paranoid about reports that the club' Premier League title bid might be unsuccessful because of the coronavirus.
Klopp believes there are no legitimate fears and it is all rumors to be taken with a pinch of salt.
According to him, their supporters are not silly enough to think the team could lose the league to the deadly virus because it simply makes no sense.
He added that he is always shocked to see strange stories in newspapers all in the name of making money.
His words, "I don't think our fans are paranoid,"
"I can't believe Liverpool fans are thinking about it and I actually speak to Liverpool fans.
"If anybody wants to ask me about that and how much sense it would make to delete all the results of this season and tell me who will play next year in the Champions League and stuff like this, it would be really interesting.
"Nice story, obviously some newspapers have always to write something but when I saw it the first time I really thought, 'Wow, really somebody thinks something like that?'
"Liverpool fans are really not silly enough to believe in these things."
On the Chelsea match in the FA Cup, "We never really think about lesser pressure, we are Liverpool, we are always under pressure,"
"We play away at Chelsea and everyone expects us to win there, which is difficult, was always difficult, will always be difficult.
"There's for sure no favourite in this game and if [there is] then it's Chelsea because they play at home."
"It's not about loyalty, these boys are our boys and they did what they did and if we would win the FA Cup in the end they would be involved in the celebrations,"
"If they will play I don't know, not all of them, but from the Shrewsbury team for sure there will be boys in the squad who will start."