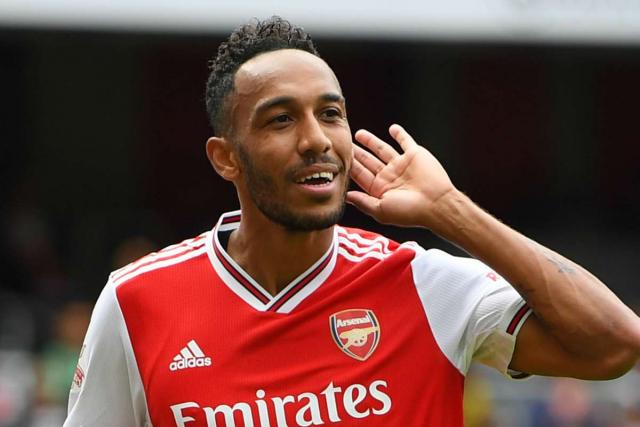 Arsenal striker, Eddie Nketiah has come out to say that he wants to learn from Pierre-Emerick Aubameyang.
He recently revealed that the advice he has been receiving from Auba has been difficult to pass on.
According to him, the variety in the finishes from the Gabonese have been outstanding as well, and the fact that he is always ready to help youngsters is admirable.
He added that Aubameyang is one of the best around and he can teach him to be better.
His words, "Auba's a great player and I've had the privilege of playing alongside him for a little while now,"
"He's a top striker and that's where I want to be in the future. Whenever we're training or working on little things, I'm always asking him about how he does it, how he prepares and whether he has any little tips."
"Some of the variety in his finishing is just outstanding and what's even better is that he is always willing to help other people out — he's great to have around.
"He's one of the best about and I'm always looking to learn from him."