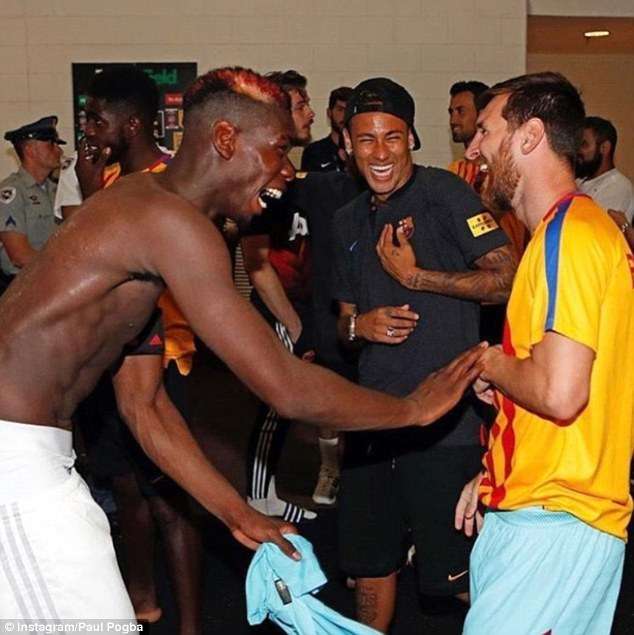 Jorge Sampaoli has shut down rumours of a clash with star player Lionel Messi on the eve of their vital World Cup qualifier against Argentina.
Messi is the mst important player for the Albiceleste's hopes during a qualification campaign in which they now have no room at all for mistakes.
A boring goalless draw in Uruguay last Thursday has left Argentina fifth in the South American group with just three games remaining to secure a top-four spot — and automatic qualification — for Russia 2018.
Jorge Sampaoli, however, at a prematch news conference reported by the Argentinian press, claimed such rumours were not only incorrect but designed to distract his team.
"You are asking me about rumours. I can't be giving credence to rumours. You have to have some kind of certainty that what you are asking is truth. Otherwise, I am giving credence to rumours.
"Yes, I can say that is false, just like I can say there are a lot of statements that are false. But you are asking me about rumours, perhaps something with intent to do harm.
"Nowadays, we are living in a world in which a lie that is told a thousand times becomes truth. But it is shameful because we are giving value to the rumour that someone wants Argentina to be out of the World Cup and that is shameful.
"We are very lucky to have the best player in the world totally involved to get Argentina to the World Cup. I don't like to hear these types of questions because they are slanted and you can see where they are going."
"It's difficult to remove the Messi dependency from a team when Leo is there," he said.
"When you know you have the best player you will always look toward him."