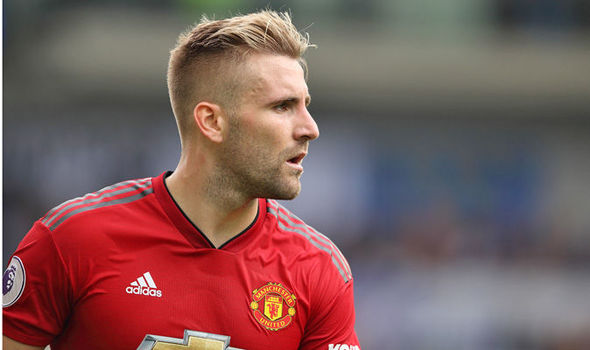 Manchester United defender, Luke Shaw has come out to say that Victor Moses is the toughest opponent he has played against so far in his football career.
Shaw recently revealed that despite going up against players like Lionel Messi, Gareth Bale and Eden Hazard, Victor Moses is the player who gave him a very tough time at Southampton.
According to Shaw, it might've been because he was 17-years-old at the time but the Nigerian was very quick, direct, strong when they played against each other.
He added that despite facing players who are high up there right now, the current Inter Milan player will forever remian in his memory as a difficult opponent.
His words, "People always think I'm joking, but one of my hardest games ever was against Victor Moses when I was coming in as a 17-year-old at Southampton,
"Maybe because I was so young. He was really quick, direct, strong and that was a challenge for me.
"I've played against the likes of Gareth Bale, Messi and Hazard, and they were all so good, but I always remember Victor Moses as a really tough opponent as well."