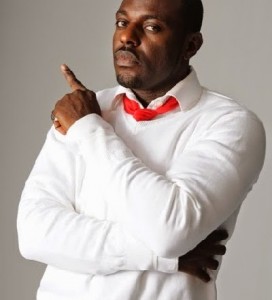 You know, I must say that it's a bit weird when something like this is coming from Jim Iyke himself; after all, he kind of is among the people that make it predictable.
The Nollywood actor has been making headlines for the days now and the buzz isn't going down anytime soon.
In an interview with Punch, he speaks on controversies, Nollywood, and his partner Nadia Buari.
Read excerpts below: –
On being out of the movie scene for a while: "Nothing was challenging anymore. It was too easy and too perpetual. It was too boring and too predictable. I had no room to pursue or hone other skill sets I had. I didn't have time for extra curriculums like hobbies, family, and friends, personal and social advancements. Something had to give! After all, I was the guy that made 38 films in a year"
On Nollywod's slow progress: "Ours, if it isn't oil and politics, then it isn't attainable. They tie up funds in bogus and outlandish conditions and make bold and futuristic propaganda-driven statements as to how it is accessible to every practitioner that simply has to ask for the taking.
The sad part is that the practitioners do not even recognise the most basic of their fundamental rights. How can you ask, when you don't understand what you're asking for? The ones that do understand and fight to the helm of affairs are busy fighting each other and developing schemes to enrich their shallow pockets."
On Controversies: "I've heard that I deem myself something of a puppeteer and that I orchestrate these media maelstroms to maintain relevance and news. I wish I was that creative! The other side of the debate – the more discerning would argue – I'm a victim of PR machinery gone wrong. Perhaps my handlers in the earlier stages of my career saw a need to create an unfathomable media being that was as audacious as the characters I played in films.
It caught on. Caused quite a stir, then quickly spiralled out of control. There were days when I wondered if I could have done something about it; like a campaign to state I was a different person. But then, the media loved it too much. It sold millions of movies. It sold papers. It also sold my privacy and peace of mind. I struggled for years to understand what it was doing to my psyche, my relationships, my family, my spirituality."
On Nadia Buari: "She (Nadia) is a solid down-to-earth woman. I'm a man that translates variables in ways many people find incomprehensible. We have embraced who we are and learnt to create our own world and expectations. We have ups and downs like every other couple.
We have our strength and weakness as well. At the end of the day, rumours of break ups and make ups ought to abound. It really doesn't matter. A relationship is a continuous work. Those that give up, perhaps weren't committed enough. Those that go in for the long haul suck up and square up to the variables life throws at them. The people that judge harshly are obviously the ones that live far from their desired lives. We just live the best way we know how and leave the rest to the author and finisher of all things."
On if he will run for AGN President: "I've had occasion where they tried to drag me into this unpredictable territory. I assure you categorically Nollywood politics holds no iota of interest for me."
Support InfoStride News' Credible Journalism: Only credible journalism can guarantee a fair, accountable and transparent society, including democracy and government. It involves a lot of efforts and money. We need your support. Click here to Donate