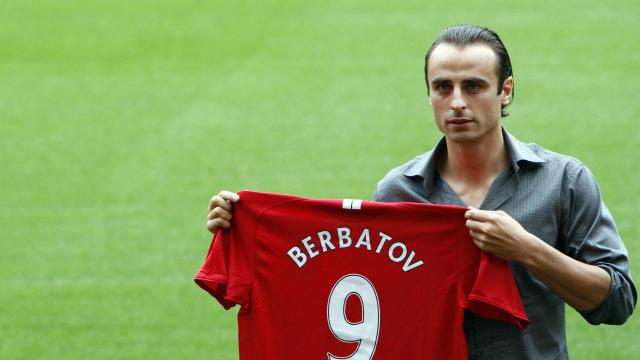 Manchester United have to sign another center-half alongside Harry Maguire if they want the Rio Ferdinand and Nemanja Vidic partnership again, Dimitar Berbatov has said.
He recently revealed that more money has to be invested in the defence if the club intends to do better next season.
According to him, Maguire can be the CB who gets the ball out of the defence and takes it to the midfield while the club signs another defender who can balance things out when that happens.
He added that Greenwood deserves more playing time next season after a brilliant debut he had with the club this year.
His words, "I think in defence, a centre-back is something that they need to look for.
"If they are going to buy someone or not we are going to see, but I think that is where they need to strengthen. Everything else at the moment looks balanced.
"For me they need someone who can accommodate Harry Maguire. Harry is more of a guy for getting the ball out of the defence and giving it to the midfield, so maybe someone who is different to that but also strong. They need to copy the Rio and Vida partnership from the past."
"There is going to be [Paul] Pogba, him and Bruno Fernandes – that is exciting. The team is getting compact in a really nice way. Maybe they will surprise us with one or two more signings."
"I've said it many times, for me [Anthony] Martial, Marcus Rashford, [Mason] Greenwood have great potential to become even better – especially Greenwood.
"I think with the season he had for United, with the goals and the way he was moving on the pitch, I think he deserves this season to be given more playing time because he deserved it.
"He scored goals every time Ole gave him a chance and I think he will be given more time to shine. And with Martial and Rashford in there, proven scorers in world football, I think they can develop and become better."