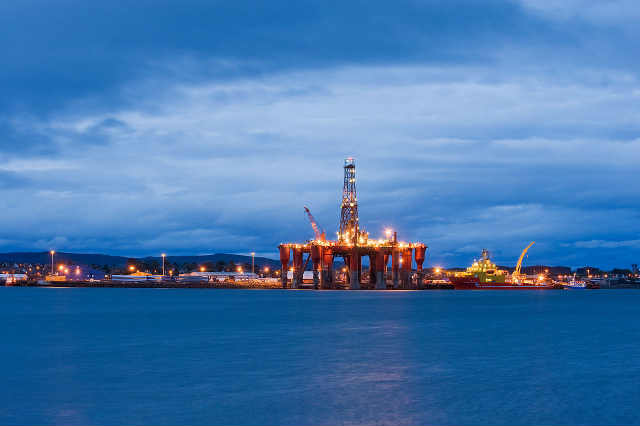 Working on oil rigs and gas lines can be among the most dangerous jobs you could ever have — hardly a surprise when you take into account the sorts of things that can usually be found around them. With all the heavy machinery, isolated conditions, and back-breaking labor that come with it, injuries and accidents become less a question of "if" and more a question of "when" and "how".
So what sorts of injuries are most commonly reported on oil and gas sites? And what are the most common causes? Let's take a brief look at just what oil and gas workers have to face on a daily basis as they do their part to keep their nation's lights on, and homes properly heated.
• Crushed Limbs — There are a lot of heavy machines on your typical oil rig, and many of them moving parts. There have been many cases in the past of workers getting their limbs trapped between some of these parts and suffering horrific injury. In extremely tragic cases, vital organs may also be crushed, leading to slow and agonizing deaths. There also cases of certain tools being used by workers on rigs and pipelines from causing similar injuries.
• Vehicle Accidents — Many sites also have vehicles of some description, from small fork-lift trucks to large oil tankers. This, naturally, leads to a number of accidents involving said vehicles, typically when one accidentally backs into or runs over a fellow worker. Other injuries may be related to operating the vehicle itself, such as a crash, or more related to its maintenance, such as a belt on the engine snapping.
• Falling — Many oil and gas sites also have elevated walkways and platforms of various heights, so with that comes the risk of someone tripping and taking a very sharp plunge. This can be because of someone slipping on a wet metal floor, to tripping over a gap in a stairway. In best case scenarios this will in nothing more than some nasty bruising and a quick trip to the infirmary, however worst case scenarios can be fatal.
• Dropped Items — As well as people, objects may also be dropped from high places. If the object is large and heavy enough, even wearing a hard hat may not be enough to completely protect from injury.
• Fires/Asphyxiation — Fires are a real danger when working within these sorts of environments, especially given the highly flammable nature of the materials present. Fires on oil rigs and gas pipelines can be extremely dangerous for all those present, as well as the surrounding environment. However, while burns from the fire may be a common injury, the real danger is the release of toxic chemicals like carbon monoxide. If inhaled, these can quickly cause severe breathing problems, and eventually death from suffocation. This can occur in a short matter of minutes.
Who's Responsible?
There are many safety regulations and procedures surrounding the operations of a typical gas or oil rig, which are religiously followed by most employees. However people always get complacent, and you'll find the most common cause of an accident was someone using an item inappropriately, or not acting with sufficient care while on the job. In such cases, the worker in question is liable for their injuries, as they failed to take adequate measures regarding their safety. This is also true if the worker caused injuries to their colleagues as well.
However, if the fault lies with some other cause, such as poor maintenance, shoddy construction, or a lack of suitable training and safety gear, the owners and operators of the operation are legally liable. Such causes are also very common behind many accidents in the oil industry, and can be damning if not adequately addressed. This is also the case if employers failed to have the facilities regularly inspected by health and safety experts, or otherwise failed to follow advice given in a prior visit. This is referred to as criminal negligence and has not been unknown to result in fairly hefty lawsuits from afflicted parties.
While visiting or working in these kinds of environments, always pay close attention to any health and safety regulations and instructions. Make sure that any provisions and regulations are also up to date, and that machinery is regularly inspected and maintained. Services like those provided by eCompliance help employers facilitate these regulations and promote a healthy and safe environment to work in, dramatically reducing the chance of injury.
---
Christian Mills is a freelance writer who contributes articles and opinions on a variety of topics affecting modern life, from cultural trends to issues affecting workers and business owners.
Support InfoStride News' Credible Journalism: Only credible journalism can guarantee a fair, accountable and transparent society, including democracy and government. It involves a lot of efforts and money. We need your support. Click here to Donate