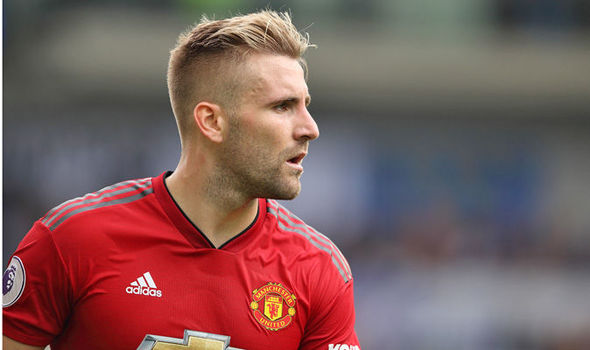 Manchester United must focus on winning trophies this season, rather than settling for a top-four position, Luke Shaw has said.
Shaw recently revealed that Mufc is ready to challenge despite their unusually short pre-season campaign.
According to him, the players are ready for the EPL season and the boys must be strong and focused as the matches come.
He added that despite the fact that the game vs Aston Villa wasa friendly, he is disappointed that Mufc did not win.
His words, "It's a very weird feeling, especially for me. I don't feel I've had much time off. I haven't, to be honest!"
"But this is life sometimes. You need to be ready, whatever happens, and it's one of those scenarios where we have a lot of world-class players we're looking forward to getting back [in training] on Monday.
"We're ready for the season. We need to be strong and focused on winning trophies, not getting into the top four. A club like us should be winning trophies."
"Obviously it's a friendly but I'm disappointed we didn't win,"
And we lost. I'm really disappointed, to be honest.
"We create opportunities but struggle at times to find the back of the net. As someone with the [playing] experience he has, in that sort of position, the manager is really on to the players about that in training, trying to improve that.
"But the main focus today was obviously getting minutes in the tank. It has been a very disjointed pre-season really. At the start of pre-season, there were only four of us training, with what's going on at the moment, the quarantines and the internationals, so it was very difficult for us."