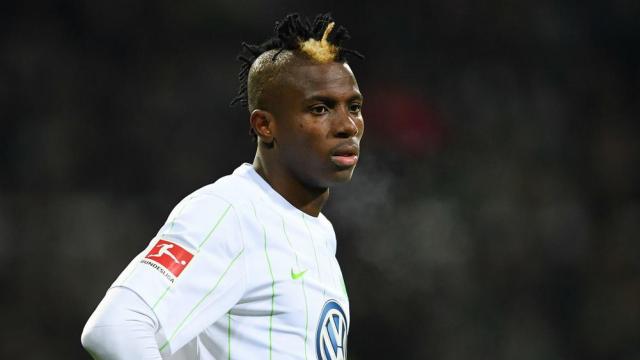 Lille striker, Victor Osimhen will soon make a decision about a potential move to Napoli, his agent has said.
The agent recently said Osimhen actually had discussions with the Italian club and the impressions were very good.
According to him, the Nigerian forward would've preferred to make an important decision with less media exposure, but his verdict will still take time.
He added that it is very crucial for Osimhen to have a starting place because that is how he would be able to improve his football.
His words, "Victor went to Naples with his representatives. We talked and exchanged views on the city: the impressions were good, to tell you the truth,"
"Victor isn't always shy, although he would've preferred to make an important decision with less media exposure.
"After meeting De Laurentiis, Giuntoli and Gattuso, he told me he needed some time to make a decision, without any pressure.
"Later this week he'll drop his concerns and confirm his decision, whether he decides to accept Napoli's offer or not."
"We're waiting. [His decision] may come not long after today. The coach made him feel wanted. He believes a lot in [Osimhen's] ability and what he can do,"
"Victor told me there was an agreement on everything but that there was still a couple more things to iron out before the final decision: the announcement should be made by tomorrow.
"I think it's important for him to have a starting place, to grow further, even if there are no guarantees in the world of football.
"At Wolfsburg they promised him several things, then they moved the goalposts. Victor doesn't want to get this decision wrong.
"I think Napoli would be the right place for him to grow, but he has the final say."