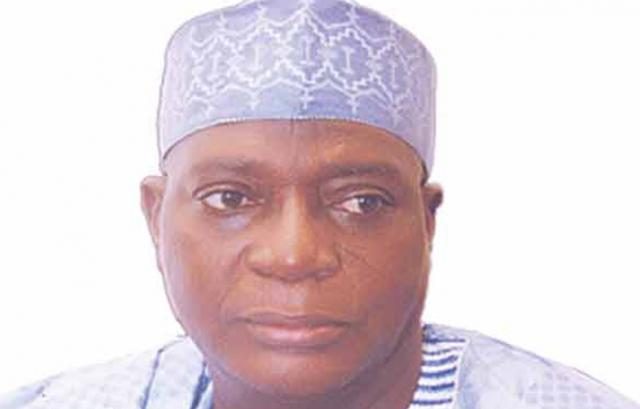 Senator Suleiman Adokwe, PDP chieftain, and a two-term senator from Nasarawa State was recently defeated in the 2019 Nasarawa South senatorial election case vs the immediate past governor of the state, Senator Umaru Tanko Al-Makura, an APC politician.
In a recent interview, he talked about several issues including the suspended Ruga policy, and how difficult a free and fair election can be.
On our democracy, he said everything is all about the highest bidder nowadays.
Asked about the Nasarawa polls, his words, "The 2019 election in this country was a major setback to the achievement that was made in 2015 by the Dr Goodluck Jonathan administration when elections were judged to be free, fair and credible. All the gains that were made by the Independent National Electoral Commission, INEC, headed by Professor Attahiru Jega have been eroded by the present INEC. And worst of all by the unfair and partisan contributions by the security forces of the country. The security became obsessed with regime protection rather than protection of democracy. And so there was brazing seizing of mandates everywhere. I was also a victim of such where people voted freely and their votes couldn't count. We went to the judiciary believing the judiciary is the last hope of the common man."
"Even INEC is part of the shady deals. It gave results at the polling units to deserving agents of the various parties yet at collation centres some not collated. The Electoral Act provides clearly that where there is unlawful exclusion of votes there are grounds for petitions. And the simple thing that the court was supposed to do was to return to those results rejected or not collated. And if they are not collated INEC is supposed to give reasons why. Is it that there was over voting there or what? In our case INEC didn't state. They just said they were over-voting. They didn't show it and didn't prove it."
"INEC didn't do anything like that. And the tribunal turned the whole thing back to us. We have presented the results that INEC gave us. They are now telling us to prove that those results were authentic. How will we prove except somebody says the results are not from the INEC. But this is what we were given. So it was quite shocking. Since we have opportunity to challenge that judgement in the appeal court we will definitely appeal it.
My worry is that the tribunals across the country are becoming a rubber stamp to the official interest of government and the people in government. And that is going to kill democracy. It is a gradual build up to one-party state when our Electoral Act makes it very clear that we are a multi-party state. I am so sad. I told my counsel that it is not longer interesting to practice as a lawyer.
If you can put up brilliant legal arguments and somebody just reduces it to nothing, why do you go for arbitration if the results are predetermined? Legal practice is supposed to be very exciting up to the last minutes. People should be wondering who is going to win this trial because of the competitive nature of the system. But you can predict every judgement in this country now. Once you go to court and you mention the party, the average man on the street will tell you who is going to win and it comes to pass.
That is a sad commentary on our judiciary. And they need to worry about it. I am not saying this because I lost the case. But we know there were a lot of pressures. We were hearing it like rumours of pressures going on. The tribunal was courageous up to a certain point and they gave in to the pressure. And that is what they are doing all over the country. And that is not good for our democracy. But we are happy that the appellate courts are fighting very hard to retain their integrity. And we are hopeful that the Court of appeal will look at the merit of our appeal and give us much reason we couldn't be given judgement."
On if he will be going to the appeal court, "Yes! I see that happening because my case is a simple case. We just concentrated on our lawful exclusion where election concluded at the polling units and results given to agents. Those are the results we collected the certified true copies and gave in court.
In fact by the position of the law, once elections are concluded at the polling units the presiding officer cannot change it again. The only person that can change the result is the tribunal. So we are very hopeful. It is one of the easiest cases you can prove because when you have the results and somebody has not entered them is the easiest case you can win."
Support InfoStride News' Credible Journalism: Only credible journalism can guarantee a fair, accountable and transparent society, including democracy and government. It involves a lot of efforts and money. We need your support. Click here to Donate