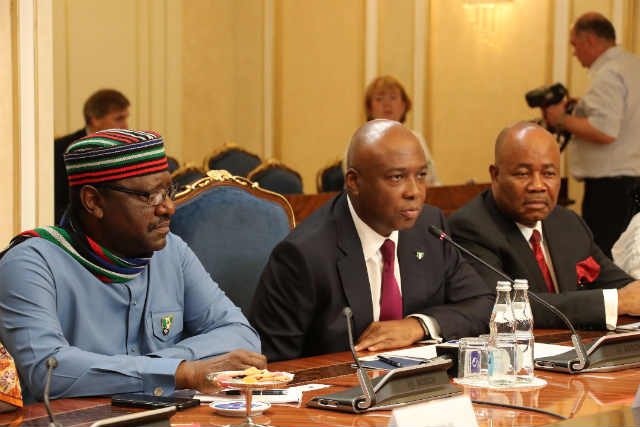 Bukola Saraki has called for the sack of non performing security chiefs.
Saraki said this while reacting to the killings in various parts of the country allegedly carried out by Fulani herdsmen.
According to reports, the Senate President made the call in Kwara state where he went to visit communities hit by rainstorm.
"This is not something to be politicised. If somebody is not capable and cannot do what he has to do, let others have the opportunity to do it."
The Senate President also accused the security agencies in the country of refusing to work together.
"We have had situations where security officials have told us there is poor coordination. One, A is not talking to B, B is not talking to A. They don't attend meetings jointly and things need to be done.
"Let us forget the issue of party, these are lives of people – and let's remove politics. It is not about who is the Speaker of the House, who is the President of the Senate. It is about Nigeria," he said.
"As you know, the National Assembly under my leadership, many months back, had seen this danger, called for a security summit, we had addressed the issue of security architecture. We had said that there is definitely a failure of the security architecture of the country.