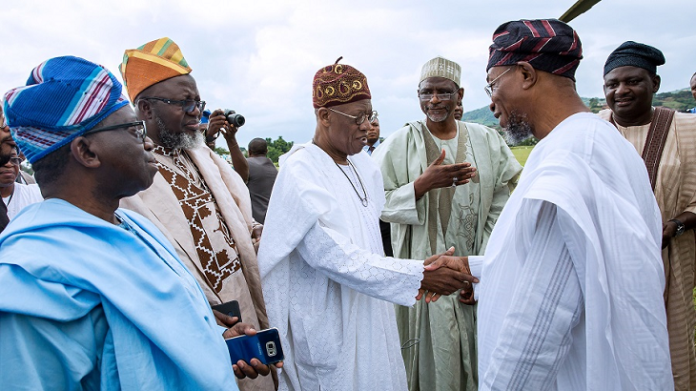 Rauf Aregbesola has said that the local government under the 1999 constitution of the country is below the state government.
The Governor mentioned that there cannot be autonomy for local governments because they are absolutely under the control and ambience of the states, and that the only organ of the state empowered by the constitution to make laws for them is the state parliament.
According to him, "Nigeria is not just a Republic, but a Federal Republic, a federal state is where every distinction of nationality is recognised, respected and honoured. None of the units of the Federation is therefore superior to the other. Every of the units are empowered by law to administer themselves under the general guideline of the constitution.
"Another anomaly that people, because of their frustration to some aspect of administration, are equally making mistake on and need correction is that a federation has two tiers of government. There cannot be three tiers in a federation. The moment you have three tiers, you no longer have a federation."
"It is a fact that Nigeria do not need her entire populace to succeed economically as a county. If 25 percent equivalent to 50 million population out of 170 million Nigerians could resolve to work for wealth, then Nigeria will become a super power.
"This analysis means that 50 million population will be generating N1.25trillion yearly and if such continues in ten years, then Nigeria will become a super power.
"The way to economic vibrancy is not difficult, but the only difficulty in it, is the ability to inculcate the spirit that will stimulate consciousness to productivity."