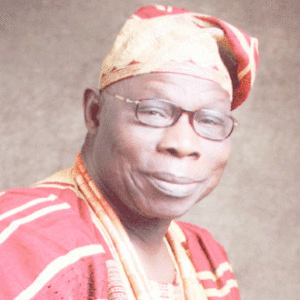 The Director General of the National Task Force (NATFORCE), Dr Emmanuel Osita has accused former President, Olusegun Obasanjo of promoting crime and corruption during his tenure.
Osita also urged President Muhammadu Buhari to call Obasanjo to order and warn him to stop heating up the country with his comments, The Tribune reports.
The NATFORCE DG reportedly made the statements on Tuesday, February 9, 2016, during a briefing in Abuja.
"His [Obasanjo's] eight years rule never created jobs, but rather promoted crime and corruption," Osita said according to The Tribune.
Osita also said that all persons found guilty of corruption should be executed by firing squad.