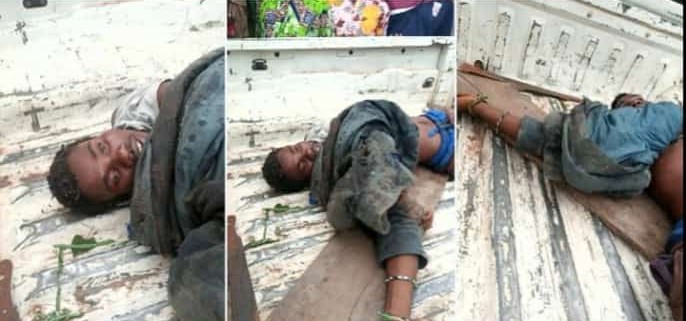 A suspected serial killer, Spartan, who has been terrorising and troubling Ogere community and its neighouring towns, was finally captured and gunned down yesterday, 25th August 2020 by the Police.
Spartan, who has been declared wanted the police, has reportedly killed no fewer than seven people in Ogere Remo, including the neighbouring town of Iperu, both in the Ikenne Local Government Area of Ogun State.
It took the joint effort of the Police and security forces in Ogere to eventually shot dead the suspected serial killer after he resisted arrest. The mystery of about 2 years have finally been curtailed as residents of Ogere and its environs can now sleep with their two eyes closed.
Spartan was reportedly a cultist and drug addict who graduated from a polytechnic in Abeokuta, Ogun State.
Watch more video clips of the operation below…