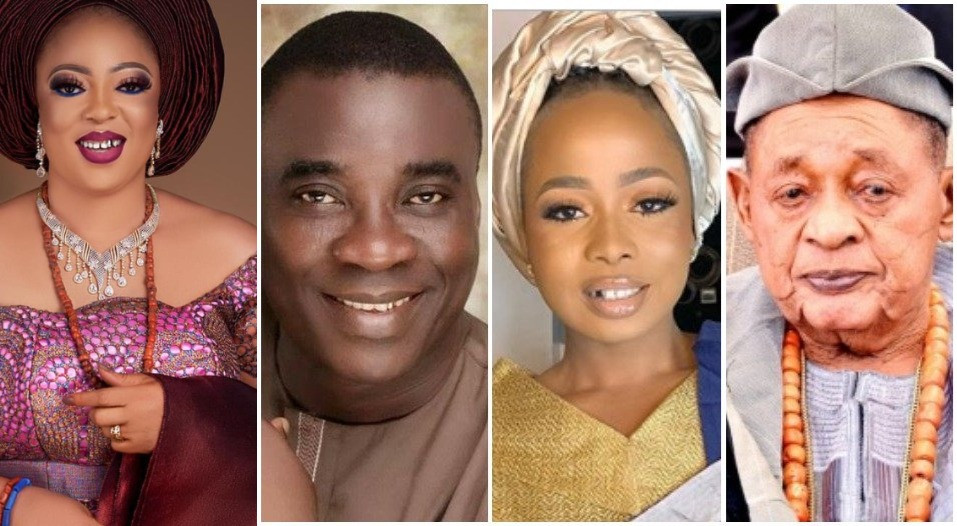 Olori Folashade Adeyemi, one of the wives of 81-year-old Alaafin of Oyo, has come out to say that she is sure her fellow queen, Olori Ajoke, did not have an affair with fuji musician, KWAM 1.
Olori Folashade Adeyemi revealed this in a recent interview with the Nation.
According to her, she is ready to swear with her life that her fellow queen never had such an affair.
She added that the rumors were mere fabrications and lies, so they should not be taken seriously.
Her words, "The incident was quite unfortunate. All those things that you heard were mere fabrications. Such a thing never happened. They were all lies.
The story really made all of us sad when it broke, because we knew that such a thing never happened. Unknown to many, KWAM 1 is well known in the palace. He takes us as his mothers. He treats us with respect. I can swear that such a thing never happened."
On how she met the King, "I met him for the first time when I was on an excursion to the palace. During the excursion, I asked him so many questions. Probably that was where he took interest in me. I requested to have an interview with him to know more and develop the project I was working on. I was just 25 years old then. We became familiar and he later proposed marriage."