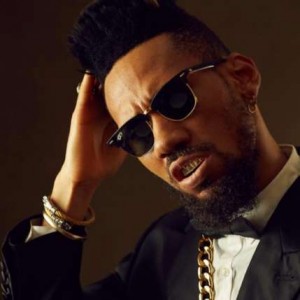 After having an incredible reception into the music industry, the 'Man of the Year' will finally be releasing his debut album.
.
If you are a Phyno stan, you must have seen the the hashtag #NGNG on his Twitter timeline or Instagram page. The Igbo-lingo rapper has titled his album 'No Guts, No Glory' and plans to release it in the first half of 2014.
.
Phyno kicked off his career back in Enugu working close with mentor Mr Raw on his 2008 album 'Everything Remains Raw'.
.
Relocating to Lagos in 2010, the Anambra native made his first break with his monster collaboration 'Multiply' (remix) featuring Timaya, Mr Raw, Flavour and M.I.
.
In 2012, with the help of CAPital Hill and The Goretti Company, Phyno re-branded with his rockstar look and featured on Illbliss' 'Anam Achi Kwanu'. Soon after he released the monster rap duet 'Ghost mode' featuring Olamide. Subsequent hits like 'Man of Year' has placed him among the top rap acts in the country.
.
Phyno currently has a joint deal with Sputnet Records and Penthauze.