Manchester United defender, Eric Bailly is wary of talking up his current form in the EPL. He recently revealed that he prefers to shun the recent plaudits that are coming his way.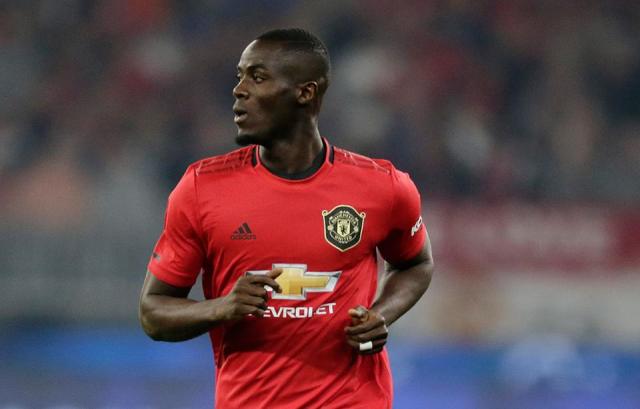 According to him, it is too early to be getting praised, so he has decided to remain calm for the challenges ahead.
He added that playing regularly is very important for him right now because he has had difficult moments with injury.
His words, "It's too early. Too early!
"Now you need to make your head calm, train and keep going, getting ready to help the team. That's my first mission and I hope I don't get injured again.
"The injuries are very difficult for players when they have the good form. It's very important to be ready to play every game.
"That [playing regularly] is very important for me, as before, I'd had moments, difficult moments, but now I've come back into the team. I am feeling good, train well and I'll be ready to help the team. I am fit and I want to play."
"In this team, we are like a family. Like all of the people are friends, like brothers.
"Manchester is one family and I'm very happy with my team-mates to do this for me because they know the moment I had before. They are happy for me to come back to the team and that is why I try to help."
"You know when the game is finished, the players who didn't play the game, but were on the bench, came onto the pitch to celebrate the three points. That is the mentality we want. For me, for the team, for all the players in Manchester, it is very important to keep this mentality.
"Popular or not, I'm enjoying [it] all the time, I enjoy it with my boys, my team-mates and we try to make the people happy. I joke when it's a good moment to do the joke and then to be focused on making the team strong."