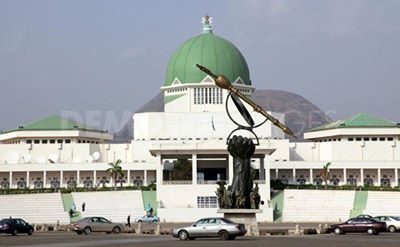 ABUJA (Presidency Report) – The Special Adviser to the President on National Assembly Matters, Ajadi Suleiman has called for a robust and peaceful relationship between the executive and legislative arms of government to create the conducive atmosphere that would enable workers benefit from the process of law making by the legislature and it's implementation by the executive.
While speaking at the inauguration ceremony of the Joint Implementation Committee on Centenary Parliamentary Workers Day Celebration, Ajadi Suleiman said that whatever it will take to promote peace and understanding between the two arms of government must be encouraged. He pleaded with the Parliamentary Staff Association of Nigeria to inculcate in its members the desire to live in peace with one another and to pursue its demands in a peaceful manner rather than resolve to violence.
In his goodwill message, the Clerk of the National Assembly, Salisu Maikasuwa represented by the Director of Personnel Management, Habu Ishaya expressed ready support for every program that will bring peace and development to the National Assembly.
According to him, the management of the National Assembly assumes the centenary workers day to be a celebration of the workers' contribution to law making and oversight functions. He assured them his maximum support; noting that the Centenary Parliamentary Workers Day Celebration has been scheduled to mark the 'Workers Day' of May 1st at the National Assembly building.