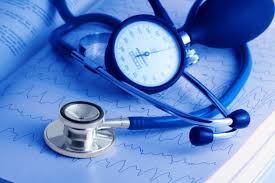 Recently i read reports on national dailies on a research carried out by the National Medical Association where the Association posited that Nigeria losses over 250 billion naira on medical tourism yearly. That is a huge sum of money leaving our shores to foreign nations. Monies that can be in circulation in our economy. Improving the living condition of our People and making life a better place for our People but rather it is carted to foreign countries as medical tourism otherwise known as medical check up.
According to the wikipedia; Medical Tourism is a form of health tourism commonly referring to the travel of People to another country for the purpose of obtaining medical treatment in that country.
The rate at which Nigerians travel to India, the United Kingdom, America, United Arab Emirate and other parts of the world for treatment of terminal diseases gives me great concern . In recent time, a lot of Nigerians have traveled overseas for medical surgeries, transplants, which are usually very expensive.
A State like Cross River State that is known and blessed with a serene environment should be keying into medical tourism.
It is a known fact that in going for medical check up or treatment abroad there is the need for a medical tourism provider who usually demands for medical reports of the patient , including the nature of ailment, medical history and other information by the resident doctors of the patient's home country.
In traveling for medical check up overseas it is usually expensive as the patients get to discuss the hospital of their choice, accommodation, feeding and many more. Cross River State should develop a means of generating revenue from medical tourism. The State has a peaceful environment that can attract huge revenue to government through medical tourism as patients across Nigeria, Africa are itching to check their health status.
With the Obudu ranch resort, Tinapa, Marina resort, Agbokim Waterfalls, Ranch Drill, Canopy Walkway; Cross River State is sure to make a lot of money from medical tourism.
Take for instance, if a kidney center is built in the State it will attract a lot of tourist in the State who will come for medical tourism. As we all know, the kidney helps in the expelling of excessive water and waste in the body. But it is rather unfortunate that many People in Nigeria are currently having kidney related problems. Once a kidney foundation is built by government it will further reduce the burden of Nigerians travelling overseas for kidney transplant and other kidney related diseases.
Another very significant way in improving the State IGR through medical tourism is having a "Heart Transplant Center". As we all know, the heart is very important as well as the kidney. Heart transplant is the removal of a bad or damaged heart and replacing it with a healthy donor heart. So, if the State keys into having a heart center, a greater number of Nigerians will have their hearts checked in Cross River State improving our IGR and making the State the envy of other sister States in the country.
As the current administration hits the ground running, it is my opinion that a Dental Center be established in the State. A center that will have the best and safest materials and techniques where the doctors have the needed expertise in dentition. Once the State can have such a center, there will be no need for Nigerians traveling overseas to check their teeth condition.
In repositioning the Cross River Economy through medical tourism. Another important aspect of medical tourism that takes Nigerians abroad is for the purpose of going for eye check up. The government of Cross River State should be looking at means where eye diseases such as glaucoma, cataract, astymatism, short and long sightedness, eye irritation and many more can be treated.
The Cross River State of my dream is a State i wish to be known as a medical tourism State. A State where People from all over the world will visit for their medical and relaxation needs . A State where heart surgery, knee transplant , cosmetic surgery and dental care. A State where it's infrastructure will be at par with those in United States of America, UK, Europe etc.
Cross River State can lead the way for other States to emulate as the State with the best health facilities in Africa nay Nigeria. Since Cross River State is one of the most favorable tourist States in Nigeria , medical tourism has a multiplier effect on the economy. It is my prayer that the Governor Ayade led government will transform Cross River State into a medical tourism State in the days ahead.
In putting Cross River State high up there in terms of medical tourism, the government must as a matter of urgency encourage a budding trade in medical tourism, by establishing centers that will attract visitors into the State for low cost but world class treatment.
Prince Thomas Abi Jr.
Is a Public Affairs Analyst/Social Commentator
Support InfoStride News' Credible Journalism: Only credible journalism can guarantee a fair, accountable and transparent society, including democracy and government. It involves a lot of efforts and money. We need your support. Click here to Donate