The British army could soon include a huge number of robots to help it fight its battles.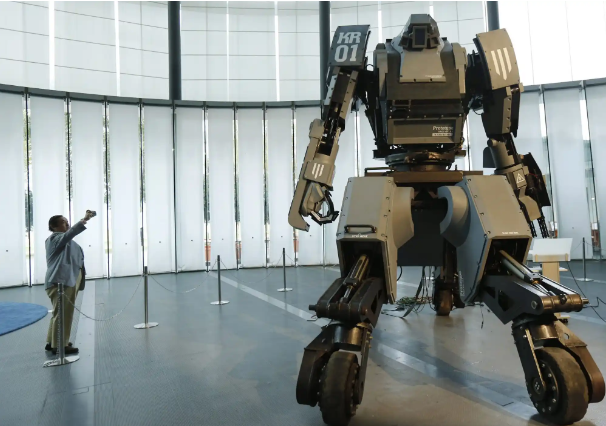 Of course it's unlikely to feature a cavalry of autonomous gun-toting androids that look as if it's just broken free from a sci-fi movie set; but an array of robots large and small could be incorporated into the army; mostly to help it with various operations on the battlefield.
The plan is to have an army of about 120,000, of which 30,000 might be robots.
While technological advances could certainly help to give an army the advantage during a battle with opposing forces, the move toward robot-based warfare also comes as a result of recruitment shortfalls. The British army currently comprises 73,870 personnel; 9,000 short of its target number.
As in the U.S., armed forces in the U.K. are already developing robots to assist human soldiers; with small drones and other remotely controlled vehicle used for reconnaissance missions, among other tasks.
Taking the role of its army robots in a new direction, the U.K.'s Ministry of Defence (MoD) is also developing a gun-equipped hexacopter; capable of flying inside buildings and tracking down targets using machine vision. The so-called "i9" flying weapon currently exists as a prototype; and could be useful in situations where it's considered too dangerous to send in human soldiers.
The drone could potentially incorporate completely autonomous weaponry; and the MoD said an i9 gun would only be fired by a soldier operating the machine remotely.
A growing number of armies around the world are already utilizing drones; from larger fixed-wing aircraft that a remote operator can use to launch weapons at nearby targets, to tiny camera-equipped surveillance robots capable of flying over battlefields almost unheard.