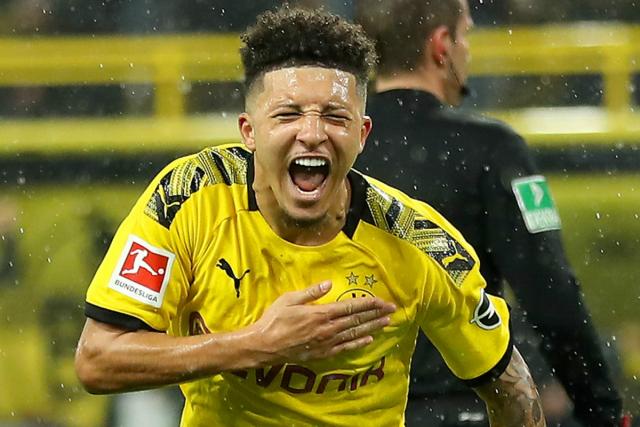 Borussia Dortmund forward, Jadon Sancho can have a top career if he can keep his head and do the right things, Rabbi Matondo has said.
Rabbi recently revealed that the winger's success is coming as no surprise because he knows him well.
According to him, the Englsihman just needs to grounded and avoid getting caught up in the hype that has already led to talks of interest from Manchester United.
He added that Sancho is currently doing well in Germany and he is super proud of him.
His words, "With the pandemic and the situation we're in, we tend to stay apart. We do speak now and then,"
"He's doing very well and I'm proud of him, and I always believed he would do what he's doing, because he's always had that ability [since] being with him at Manchester City.
"It's helped me having him here, because before I came – and he knew I was coming – we had a good long chat about everything here and what Germany is like and he gave me confidence that I could start to achieve what he's achieving.
"He's doing well. It's an aim for me to start pushing and helping Schalke and hopefully I can do that.
"Everyone that knows Jadon and grew up around him or played with him knew how talented he is. You never ever questioned his talent. When you know football and you see Jadon play, you know already that, if he can keep his head and do the right things both on and off the field, he can have a top career and he's proving that right now."
"You see straight away in the Bundesliga that they like playing a lot of young talents. When Jadon came out and [seeing what] he's currently doing, everyone had that belief in themselves and [anyone] who had the option to come to Germany thought it would be right for them.
"I feel like they produce good young players in Germany, whether they're from Germany or different areas of the world. They do like to push young players, so I feel the Bundesliga is good for young players and [for trying] to establish yourself."