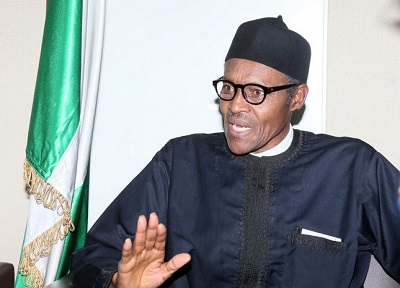 A forum of concerned elders of the All Progressives Congress (APC) in Cross Rivers on Sunday slammed the Senate Leader, Victor Ndoma-Egba for leading a delegation to visit the president-elect, Muhammadu Buhari.
The group, in a statement, however, vowed to resist any attempt by the Senate leader to foist himself on the Cross Rivers chapter of APC, saying "only a few weeks ago they were vociferous in their opposition to General Buhari's ambition, raising dubious, sectional and religious sentiments."
They described Ndoma-Egba and others like him as "political gold diggers" and "Any Government In Power (AGIP)."
"The Concerned elders are however disturbed by the timing of this visit and the demands tabled before our President-elect. Chief Victor Ndoma Egba has been prominent part of decision making process in Cross Rivers state and Nigeria as a three-time senator of the Federal Republic of Nigeria, majority whip in his second term and majority leader in his third term. It was in his tenure Cross Rivers state finally lost Bakasi to Cameroon and witnessed the most degrading form of infrastructural decay."
"None of us heard Chief Victor Ndoma Egba raising any voice in the Senate when Cross Rivers state was defiled first by the Federal Republic of Nigeria with the ceding of Bakassi to Cameroon without the consent of her people, then by Akwa Ibom state resulting in the lost of our oil wells and land territories," the statement added.
Meanwhile, Ndoma-Egba, in a swift reaction, said that no one can stop him from visiting or associating with the President-elect, General Mohammadu Buhari. He said it was within his constitutional right to associate with anyone he deemed necessary.
He advised the group to check out his name online and his efforts on Bakassi. He also informed them that after leaving office, he will return to his job as a lawyer; he is therefore not jobless and did not visit Buhari because he was looking for favours.