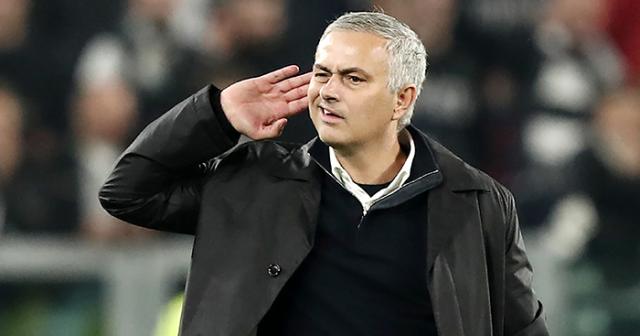 Tottenham manager, Jose Mourinho has come out to defend Serge Aurier amid criticisms for the penalty he conceded vs Leicester City.
He recently revealed that it was only a mistake from the Ivorian, not a moment of madness.
According to him, he knows the qualities of same Aurier who was phenomenal against Liverpool, so it is unfair to say if he cost the club three points today.
He added that there were other players who showed attitudes that he did not like, but no one is calling them out.
His words, "It was a mistake, not a moment of madness,"
"I have to admit, you have to know where you are when you're in the box. You have to know that the player was going away from goal without any kind of danger. You have to describe it as a mistake.
"I know my players' qualities. Serge was phenomenal against Liverpool – probably our best player – and today, he made this mistake. It's not fair to say if it cost us the three points. There were other players who showed an attitude that I did not like."
On the game, "You expect to go in at 0-0 but we went in 1-0 down. Then in the second half we conceded another own goal,"
"The reaction was positive. Kasper Schmeichel made a couple of important saves, but it's a game we lost with a penalty and an own goal.
"With the result, it looks like our opponent was totally in control, but that's not the reality. Our performance was not good but the game was not like they deserved to win or we deserved to lose. It was not a good game, it was a poor game."