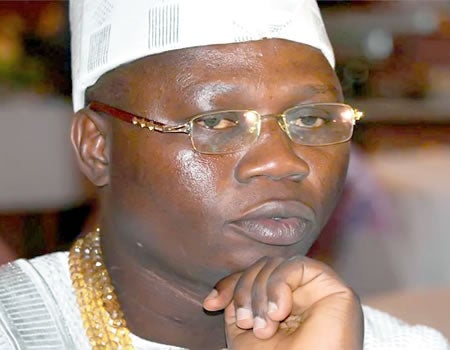 The Aare Ona Kakanfo of Yorubaland, Iba Gani Adams wants added support for the regional integration of the Southwest in every sector to aid the socio-economic development of the region.
As he praised the Southwest governors for establishing Amotekun to tackle the increasing security problems in the region, Gani said the governors should know that the initiative would need modern strategy to succeed.
According to him, the success recorded so far with Amotekun is a sign that the region can develop as long as they remain united.
He added that SouthWest will become the business hub for foreign investors if its regional integration projects go according to plan.
His words, "For example, if there is an effective regional integration in the power sector, the problem we are facing now in the country with the power generation will be a thing of the past. It is sad that privatization of the power sector had rather than becoming a blessing had turned out to be a curse. We all know how much we pay as bills on a monthly basis. The bill is always on the high side"
"There is need for regional integration on transportation sector across the Southwest. Building the rail transportation system will enhance trade across the region and with stable rail transport system, the region will definitely become the business hub for foreign investors."
"The best way to address the challenges of our time, in all areas is to be committed to the Yoruba cause."