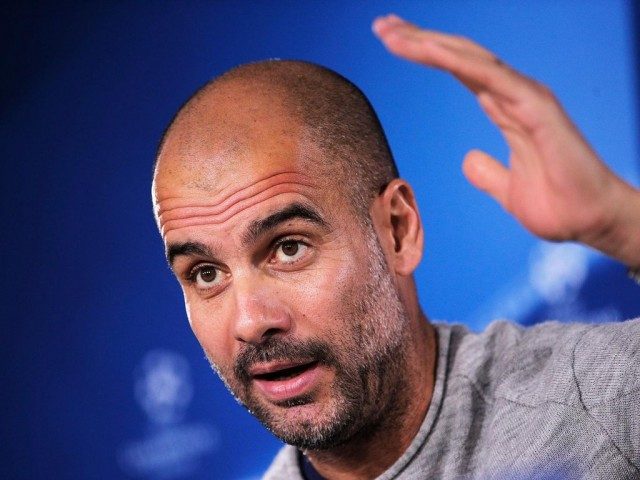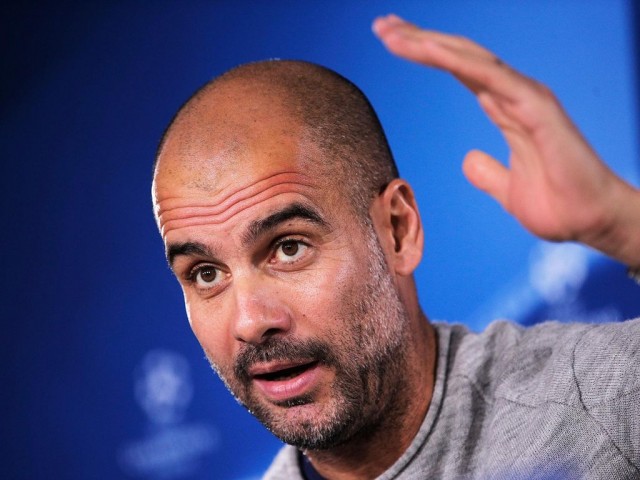 Pep Guardiola took time away from the pitch on Wednesday to give a guest lecture to the Department of Modern Languages and Cultures at the University of Liverpool.
As well as talking about his joy at learning several languages after his spells touring the globe as a player and manager, Guardiola also spoke about immersing himself in various cultures, having lived in Spain, Italy, Mexico, Qatar, the United States, Germany and now England.
Guardiola also spoke of his love for his home region of Catalonia and city of Barcelona and his views on the recent independence referendum.
1. Football is a reflection of society
"Sport is an incredible weapon for culture. You have a manager who is the boss and you have to understand that sometimes you play sometimes you don't play and when you lose you have to accept the other one is better than you. You have to accept many, even uncomfortable things. A football team in the locker room is like a little community, like a society. It expresses everything that can happen in a little town or a big city or a country. People go to a stadium to escape from something and it shows the reality for society."
2. Everyone should travel
"I'm a different guy [for travelling] definitely. I'm a different now as a 47-year-old to when I was 18 — a different perspective. I was so comfortable in my country, in Barcelona with my parents close and friends. You travel and it's incredible. My wife and kids decided to move from the protection of Spanish life without a word of English and now they're fluent. It's incredible to travel. I encourage people, my kids the same. Sooner or later you have to fly, then you have to fly, always home will be there, we'll be waiting if you need it. You have to move, I encourage my players to do so too, you have to be curious for something. If you have a passion, go. Curiosity makes you feel alive."
3. Democracy must be taken care of
"I am a citizen before I'm a manager. I prefer to be a father than a manager, I'd rather have a better society for my kids than win the Premier League. Everyone has a duty. Spain is a democracy but it's not one vote every four years and it's over. Democracy, you have to take care of it. We have to present every day, be an activist. Always I encourage young people, even my players, you have to tell me if you don't agree with my decisions. Eighty percent of people in Catalonia don't want [the political prisoners] in jail. This [wearing a yellow ribbon] is an act of humanity."
4. Sport can have an impact on politics
"Years ago, Guus Hiddink, one of the biggest managers in all history, stopped one game in Valencia to say if a swastika is not removed we will not play this game. He used the power to be better for society. Another example, in 1974 at the World Cup in Argentina, the Holland players went to the Plaza de Mayo to fight against the dictatorship in that period. Of course you can use it and you have to use it. [Sportspeople] don't do it because they are good athletes but because they are human beings like all of us and you have to try."
5. Football can stop you from reading
"I love reading but I don't read. I start to read… and then I think Liverpool, Jurgen Klopp and I cannot be focussed! People say I read books. I don't read books. I have a nice library and sooner or later I will read them but I don't have the time. But when you read poetry you feel better."
Support InfoStride News' Credible Journalism: Only credible journalism can guarantee a fair, accountable and transparent society, including democracy and government. It involves a lot of efforts and money. We need your support. Click here to Donate