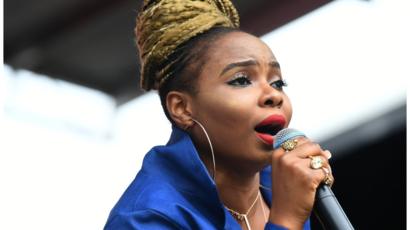 Popular singer, Yemi Alade has come out to blast those who blame the woman when a man cheats.
Yemi recently revealed that it is wrong to assume it is the woman's fault when it happens and she would never understand the thoughts behind such a conclusion.
According to her, the sad reality is that, no matter how good you are, you will never be enough for some husbands or boyfriends.
She added that some men are never satisfied with the good women they have, so they will always look to other ladies to satisfy their sexual urges.
Her words, "But why is it so easy to assume its the woman's fault when a man cheats but when a woman cheats she is a sl*t ?
Don't people realise that no matter how good you are,you might never be Completely enough for some people ,so they cheat. Its not your fault!"