On May 29, 2023, the Nigerian economic landscape underwent a seismic shift initiated by President Bola Tinubu. The announcement of the removal of fuel subsidy and unification of foreign exchange rates set off a chain reaction, impacting businesses and consumers across the nation. What started as the end of a subsidy quickly escalated into a cost-of-living crisis, disproportionately affecting the poor and economically vulnerable.
Fuel prices skyrocketed, reaching over N600 per litre by May 31, doubling the prices of goods and services nationwide. The World Bank warned of a dire situation, revealing that 7.1 million Nigerians were at risk of falling into poverty due to the subsidy removal. The removal, coupled with other economic policies, led to a staggering increase in inflation, reaching an 18-year high of 27.33% by October.
The Central Bank of Nigeria further complicated matters on June 14, 2023, by instructing Deposit Money Banks to remove the rate cap on the naira at the official Investors and Exporters' Window. This move resulted in an immediate 40.97% depreciation of the naira, making it one of the worst-performing currencies in Africa. The Federal Government, in its 2024-2026 Medium-Term Expenditure Framework, acknowledged the inflationary pressures arising from these policy changes.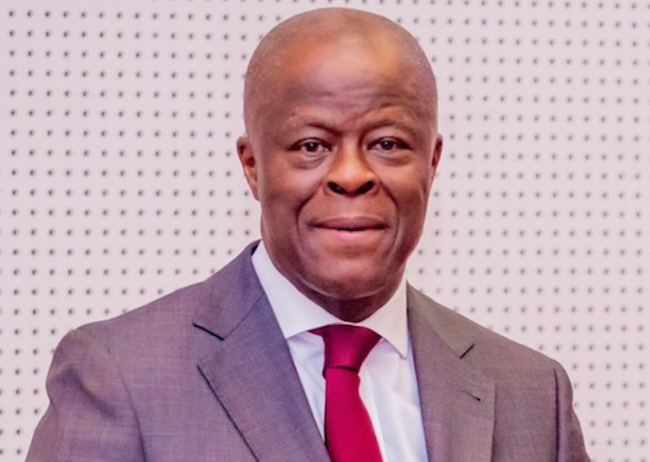 The combined impact of subsidy removal and currency depreciation is expected to slow economic growth, with inflation projected to reach 30%, a level not seen in over two decades. The International Monetary Fund (IMF) forecasts a slowdown in GDP growth to 2.9% by the end of the year.
Businesses, particularly manufacturers, have borne the brunt of these policies. By mid-year, job losses, increased unsold inventory, and rising production costs were evident. The Manufacturer Association of Nigeria attributed these challenges to weakened consumer purchasing power resulting from inflationary pressures and the aftermath of subsidy removal.
Notably, eight major manufacturers reported substantial foreign exchange losses, totaling N495.36bn. Nestle Nigeria, Dangote Cement, Nigerian Breweries, Guinness Nigeria, International Breweries, Dangote Sugar, Unilever Nigeria, and Neimeth's were among the companies declaring significant losses by June's end.
As of August 2023, business confidence in the country had dwindled, leading to contractions in the manufacturing and services sectors, according to the World Bank. Faced with rising input costs, many businesses across various industries announced price hikes. Seven-Up Bottling Company Ltd, Google, Nigerian Breweries, and Multichoice Nigeria were among the companies implementing price increases on their products and services.
Multichoice Nigeria, in its third-quarter report, cited losses from naira devaluation as a factor in its third consecutive semi-annual loss. The company implemented price increases across its DStv and GOtv packages, further straining consumer spending.
StarTimes, another PayTV provider, followed suit, blaming challenging economic conditions, naira depreciation, and rising inflation for its price hikes from September 1, 2023. These increases, combined with reduced consumer spending, have led to lower sales volumes, prompting concerns about business closures.
Nigeria Employers Consultative Association Director-General, Mr. Wale Oyerinde, emphasized the unfavorable operating environment for businesses, while the Chairman of the Nigerian Association of Small and Medium Enterprises, South-West, Dr. Solomon Aderoju, highlighted the eroding purchasing power affecting SMEs.
Finance expert Associate Professor Olusegun Vincent pointed out the repercussions of a floating exchange rate, affecting both government and corporate entities. He emphasized the exposure companies face when debt is denominated in foreign currency, leading to increased losses due to currency depreciation.
Dr. Ikenna Nwaosu of the Nigeria Economic Summit Group predicted more companies would shut down as a result of these policies. The snowball effect is expected to impact employment, production, and even the educational sector, with students facing challenges in securing foreign exchange for studies abroad.
In conclusion, the ambitious economic reforms initiated by President Bola Tinubu have, in the short term, led to significant challenges for businesses and consumers alike. While the long-term benefits are anticipated, the immediate impact on inflation, production costs, and business viability raises concerns about the survival of businesses in the face of this macroeconomic upheaval. The evolving situation calls for adaptive strategies and a careful balancing act to navigate these turbulent economic waters.
Support InfoStride News' Credible Journalism: Only credible journalism can guarantee a fair, accountable and transparent society, including democracy and government. It involves a lot of efforts and money. We need your support. Click here to Donate