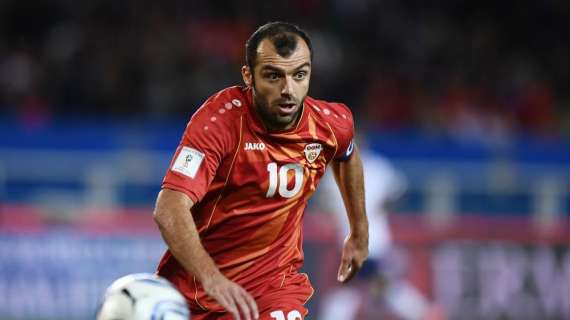 Ex European Golden Boot winner, Darko Pancev has come out to reveal his biggest career ever.
Darko recently disclosed that his biggest career mistake was joining Inter Milan in 1992.
According to him, the atmosphere at Inter was very bad when he joined, the team played ultra defensive football and the Italian media were far from nice to him during his stay at the club.
He added that, looking back now, he wished he had joined teams like Real Madrid, Barcelona or Manchester United that were really interested in his services at the time.
His words, "My biggest mistake was joining Inter,"
"Because I went to a team that had a bad atmosphere, a team that played defensively and as a stranger – they looked at me differently, and I think that they weren't supportive enough for me to adapt easily.
"But the mistake is mine, because I could have gone to teams like Real Madrid, Barcelona or Manchester United, which were looking at me during that period."
On the Italian media, "Not nice at all, but, I will repeat again, looking back nowadays it is clear for me that their journalists will firstly protect Inter instead of me. And I was a victim to that whole game."
On Ronaldo and Messi, "Ronaldo is a bigger scorer than Messi, and on the other hand, Messi is more creative, with a bigger sense in a game,"
"Everyone who has followed football in the last 20 to 30 years can clearly recognize the difference, and notice that in my time until 2005 I would say, the players were not as protected, they were put to the test," Pancev continued.
"Nowadays, playing in front is a great satisfaction, because the way of defending has changed. The duels are less rough, the penalty area is more watched and it is easier to score goals."