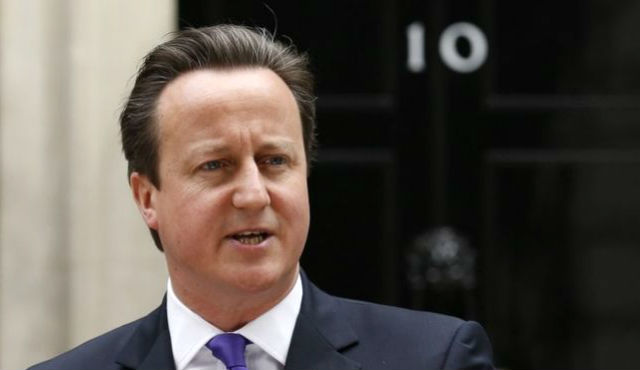 On Tuesday, 11th July, 2016 the social media was awashed with the picture of the immediate past Prime Minister of Great Britain, Mr. David Cameron removing his belongings from 10 Downing street, the official residence of the British Prime Minister, and what immediately came into my mind was, can this happen in Nigeria?
Today in Nigeria, we have a big problem. The problem of I have arrived and I need to have boys and servants who would run errands for me. That mentality has taken us aback. It has put us in a serious quagmire.
At a time where the nation is experiencing tough times! Here we are spending so much on things that are irrelevant. With long convoys and a large size of aides or servants to attend to our daily needs.
Nigerian leaders must copy the lifestyle of western leaders. The time has come for politicians and leaders in Nigeria to follow the Cameron example. The leaders of Nigeria must understand that someday they will vacate their offices. And so, the Cameron example of humility must be adopted if we must move forward as a nation.
It is saddening that in Nigeria today, even councillors who are the least elected public office holders tend to live lavish and cosmetic lifestyles. Well I feel it is a way of covering the inferiority complex in them. Any leader who tries to live an artificial lifestyle is only trying to cover his/her inadequacies.
The Nigeria system needs an overhaul. We need a re-orientation and re-addressing of our value system and prioritise the things we need the most.
It is in Nigeria that you will see a government official having too many aides. We need to cut down all that. We need to begin to focus more on how we can change the fortunes of our people. Redirect our focus on job creation, employment for the younger generation because that is the greatest sustainability of wealth. Leaders must begin to purge themselves of sycophants. They must understand that sycophants can never add value to them but rather destroy them.
Nigeria needs humble leaders. Leaders who are ready to learn. People of content and character. Leaders of deep vision, who are willing to listen to their people. Leaders who are not just fire brands but people with deep sense of humility. Leaders who understand that is only through humility that they can succeed.
The Nigeria of today, needs leaders who ready to dialogue with the people they lead and not lords over them. It is only when leaders listen to their people that they shape their leadership skills. But unfortunately we have kings and lords in Nigeria. People who are nor willing to add value but rather loot and steal from our common patrimony.
The leaders of Nigeria must understand that the best leaders are humble leaders. I was deeply touched by the show of humility by David Cameron. His preparedness to move his belongings himself sent a strong message to me. And I knew we are not there yet in Nigeria. We are still in a serious dilemna where the worth of a leader is measured by the number of cars, aides, houses and probably girlfriends he has.
The people of Nigeria deserve quality leadership. They deserve to have quality education because that is the bedrock of any society. They deserve access to quality health-care, good road network, housing, clean water, security and many more.
Nigeria leaders must adopt the western pattern of serving their citizens. The people of Nigeria need to know what government and their leaders intend to do for them. There is the need to show sincerity at all times. The leaders of Nigeria must display rare sterling leadersjip qualities and not trying to swindle the masses as a result of greed and sheer wickedness.
The time has come for leaders with the right moral rectitude to lead. People who are sincere and visionary and not leaders who have over bloated pride.
Until Nigerians purge themselves of sycophancy and unnecessary worshipping of leaders, the leaders of this country would never be humble. Until we make them feel like every other citizen, there would never be the Cameron example in Nigeria.
Great leaders are leaders of humility and people with the fear of God. We must thrive to give our people the best at all times.
Prince Thomas Abi Jr.
Public Affairs Analyst/Social Commentator
Support InfoStride News' Credible Journalism: Only credible journalism can guarantee a fair, accountable and transparent society, including democracy and government. It involves a lot of efforts and money. We need your support. Click here to Donate