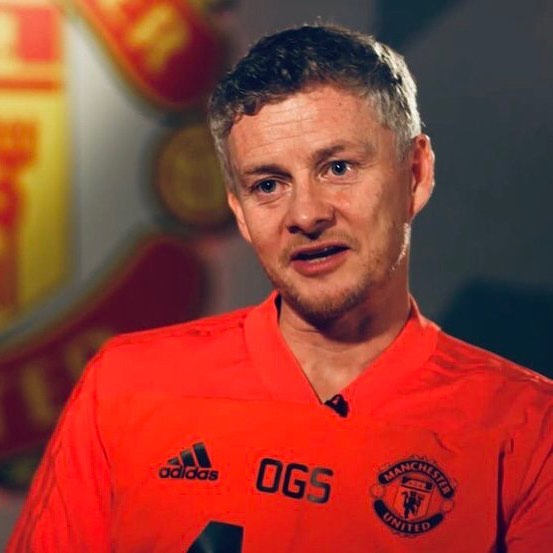 Manchester United boss, Ole Gunnar Solskjaer has warned his players that there is "no hiding place" at the club plus some of the professionals in his team need "a reality check."
United go to Everton tomorrow after losing five of their last seven games, the most recent being the 3-0 defeat to Barcelona in the UCL.
Speaking recently ahead of the clash at Goodison Park, Ole questioned if some of his boys were good enough to play for the Man Utd badge.
His words, "There's no hiding place and everyone can see what your level is at,"
"The performance on the pitch will determine where they're at — if it's short term or long term.
"Most of them have really impressed in their attitude and some need to get a reality check of where they're at, but most of the players know they can improve if they keep working as they do."
"I've been speaking to the club, we know that we have to be realistic and have a job to do,"
"There's no quick fix — it's not like we can buy seven players and we're in the right shape.
"We have to take it step by step and there'll be signings made but there also has to be thoughts about players. We've got scouts scouring the planet for good footballers and we'll sign players we think are the right fit — personality-wise, price-wise and quality-wise. I'm confident we'll get the players."
On new contracts, his words, "I've spoken to individuals and they know and Anthony is one I've spoken to — what we expect from them,"
"Anthony has got a massive talent, he got a new contract and knows we believe in him so just keep working.
"I think anyone that plays for Man United has to deliver to stay in the squad and stay in the team and Anthony is no different to Rashy [Marcus Rashford] or Rom [Romelu Lukaku] or Alexis [Sanchez] or the many forwards we have to choose form.
"That's the great thing about it now — it's down to players."