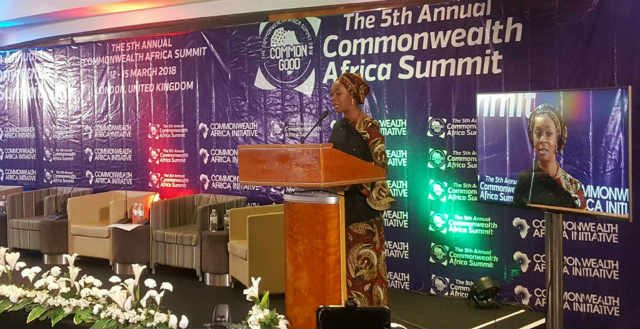 H.E Mrs Toyin Ojora Saraki today, 14th March 2018 delivered a keynote address to the 5th Annual Commonwealth Africa Summit in London, United Kingdom as more than 400 global and African thought leaders converged in London to discuss how Africa's growing youth population can transform the continent.
As the Founder-President of the Wellbeing Foundation Africa (WBFA) and wife of the Senate President of the Federal Republic of Nigeria, Mrs Saraki delivered her address on the theme of "Improving Opportunities for African Women."
Mrs Saraki commended the organisers of the summit for their outstanding program and went on to articulate her vision for improving opportunities for African women: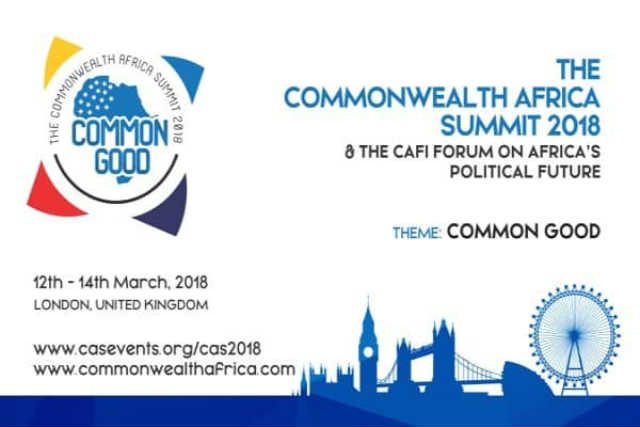 "We cannot confine our actions to our supposed speciality. Legislative change, gender equality, maternal health, education and health security are closely interconnected."
"To make a sustainable impact and truly open up opportunities for women in Africa, we must reach across borders, knowledge-bases and cultures."
"By delivering respectful maternity care and counselling throughout the antenatal, intrapartum and postnatal period – and achieving the new WHO benchmark recommendation of at least eight antenatal visits – our WBFA MamaCare midwives have ensured that despite high maternal mortality rates in Nigeria, none of our mothers have died in childbirth. They also provide safe spaces and safe conversations: no subject is taboo or off-limits."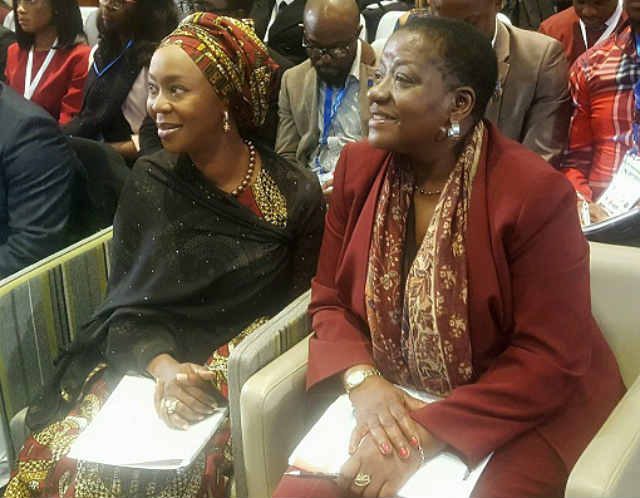 "Our midwives have a hugely impressive ability to empower women, but they cannot be fully effective in isolation. As a global advocate for Universal Health Coverage, I believe that we must recognise that UHC systems reduce poverty, create jobs, drive economic growth, promote gender equality and protect populations against epidemics".
"Our countries have both a moral and economic imperative to transform the equality agenda. Women are key to achieving the demographic dividend that comes with an interplay of reduced total fertility rate, an expanded base of working-age population, and improved educational, infrastructural and healthcare investments. Improved opportunities for women, both professionally and personally, translates to success for the whole of society."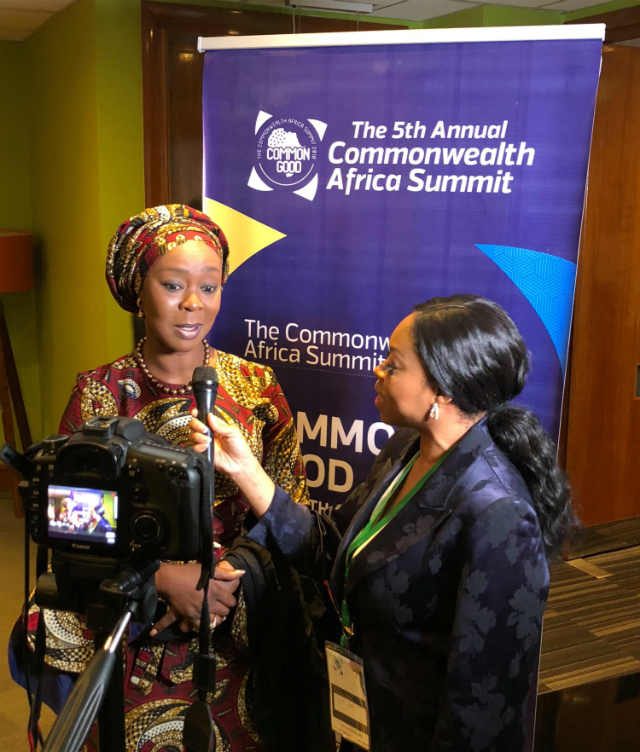 Mrs Saraki went on to praise the Secretary of State at Department for International Development, Rt Hon Penny Mordaunt MP, for taking a lead by establishing the department's new Strategic Vision for Gender Equality, and highlighted the importance of public-private partnerships, such as the Emergency Obstetrics and Newborn Care (EmONC) training programme in Kwara State established by the WBFA, the Liverpool School of Tropical Medicine, and Johnson & Johnson, one of the largest global health companies.
Mrs Saraki, the Health-for-All Champion, who was recently named by Devex as one of four women making waves in global health, is a special advisor to the Independent Advisory Group (IAG) of WHO AFRO, the World Health Organization's presence in Africa.
Credit: Abang 'Dove' Veronica