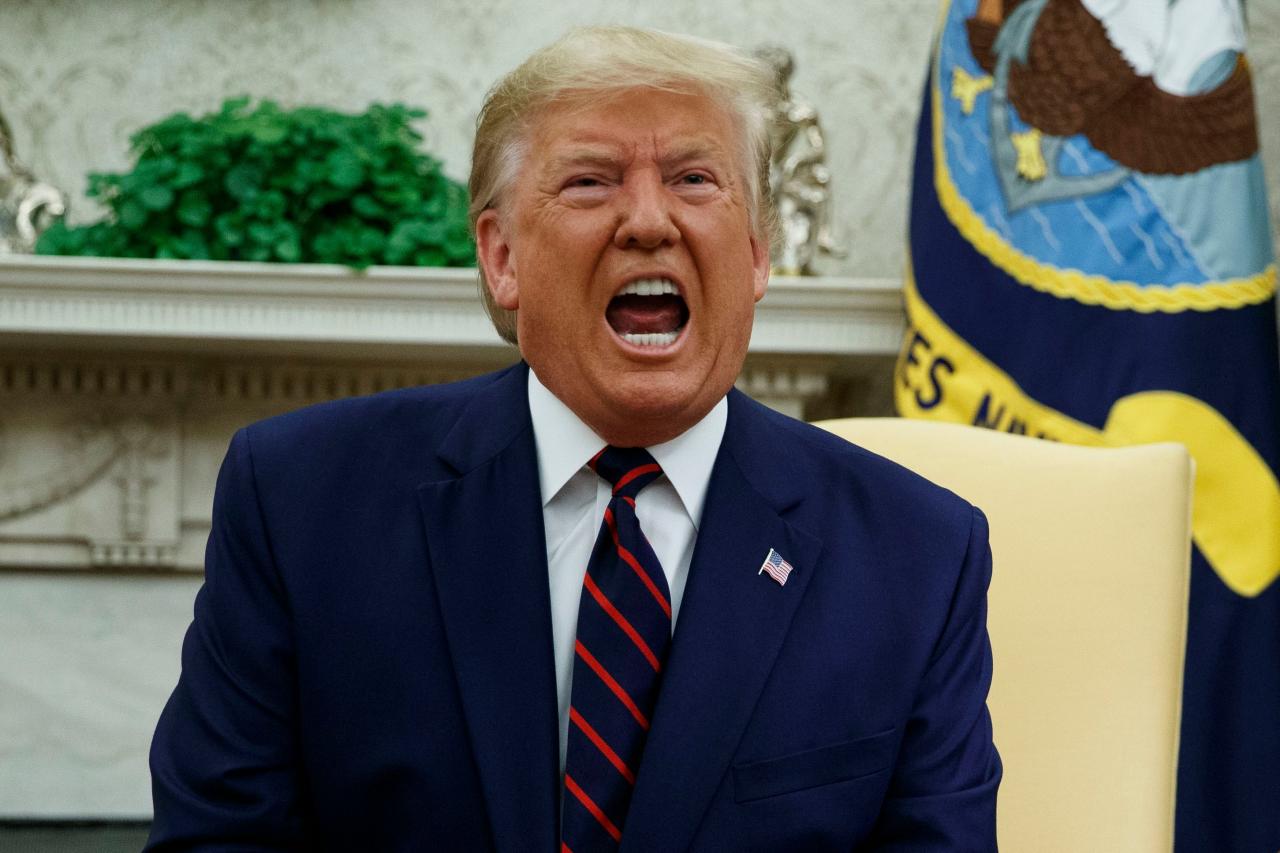 Trump's ex-lawyer, Michael Cohen has come out to say that the US president can actually start a war to win the 2020 election.
Michael Cohen recently revealed that he trusts Trump to do everything to stay in power.
According to him, Trump can also manipulate the ballot to his advantage so Americans should expect an unpeaceful transition of power this year.
He added that he knows what he is saying because apart from his wife and kids, he knows Trump more than anyone else.
His words, "Donald Trump will do anything and everything within which to win,"
"I believe that includes manipulating the ballots, I believe that he would even go so far as to start a war in order to prevent himself from being removed from office,"
"My biggest fear is that there will not be a peaceful transition of power in 2020."
"Apart from his wife and children, I knew Trump better than anyone else did,"
"In some ways, I knew him better than even his family did because I bore witness to the real man, in strip clubs, shady business meetings, and in the unguarded moments when he revealed who he really was: a cheat, a liar, a fraud, a bully, a racist, a predator, a con man."
"Not the billionaire celebrity savior of the country or lying lunatic, not the tabloid tycoon or self-anointed Chosen One, not the avatar @realdonaldtrump of Twitter fame, but the real real Donald Trump—the man very, very, very few people know."
"He has no one he trusts to keep his secrets,"
"For ten years, he certainly had me, and I was always there for him, and look what happened to me."