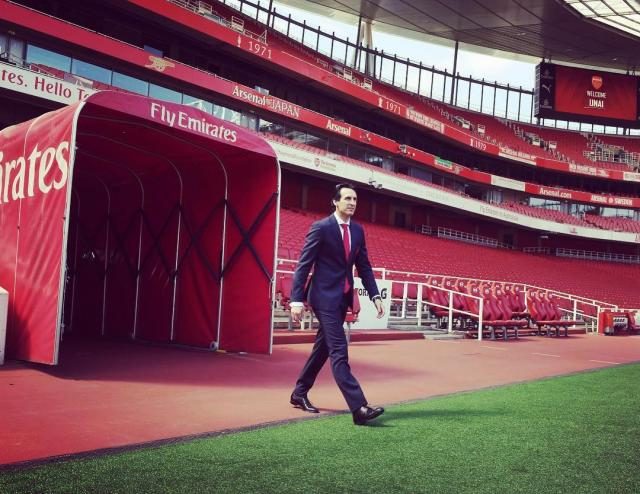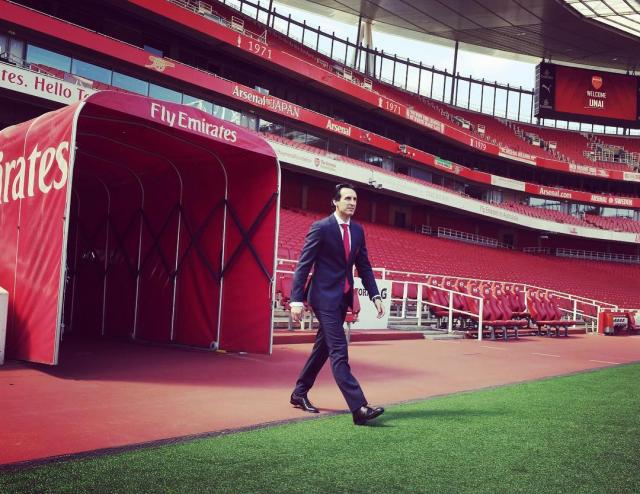 Ivan Gazidis has promised to back new head coach Unai Emery with "all the resources of the club" in the transfer market, and said the Spaniard earned the job with the help of an "extremely impressive" interview and "a chemistry between us."
"All the money has always been available for our manager. And that will continue to be," said Gazidis, who presented Emery to the media on Wednesday after leading the effort to find Wenger's successor. "All of the resources of the club will be available for Unai to develop the team."
The Arsenal CEO outlined the search by saying eight candidates were given interviews but insisted that Emery was the club's unanimous "first choice" despite widespread reports that former club captain Mikel Arteta was close to getting the job.
"We had some clear criteria that we were looking for in our selection. The first was aggressive, entertaining football. A personality that fit with Arsenal's values, and also a record of developing players, and in particular young players, through detailed tactical instructions. And also through cultural demands, pushing players and demanding more from them," Gazidis said.
"It was in the personal meetings that Unai was incredibly impressive. He came in extraordinarily well-prepared, with a detailed knowledge of Arsenal Football Club. He had an analysis to share with us not just of his ways of working, his ways of coaching, the team of people that he works with. But he had an analysis of all our of individual players, their qualities and how he thinks he can help them develop individually and collectively.
"Above all of that was the chemistry between us and the feeling for football in the room. Unai has an energy and passion, a competitive energy. And it's this combination of detail, hard work, passion and a love for football and will to win that made us feel that this fit was exactly right for Arsenal."