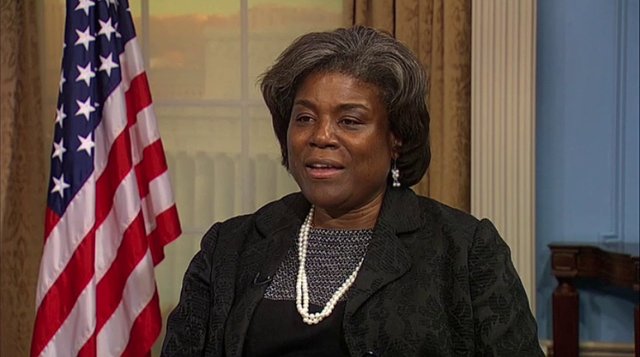 Linda Thomas-Greenfield
The US says it will support a Multi-national Joint Task Force (MNJTF) being set up to fight Islamist group Boko Haram with $5 million (N994,749,874).
According to US official Linda Thomas-Greenfield, Boko Haram "was not just a Nigerian problem".
The MNJTF has gained momentum since Nigeria's President Muhammadu Buhari assumed power in May. He had held meetings with leaders of the countries involved in the formation and had pledged to release $100 million promised by his predecessor to the group, in order to help its fight against insurgency.
The multi-national force is expected to be made up of troops from Nigeria, Niger, Chad, Cameroon and Benin. But the Nigeria-led force of around 7,500 troops from five countries will be headquartered in Chad.
Up until the creation of the multinational force, the efforts of Niger, Chad and Cameroon in helping Nigeria recapture its lost territory from Boko Haram has been uncoordinated.
The militant group has killed about 13,000 people in its six-year insurgency. Some 1.5 million people have also been displaced by the group.