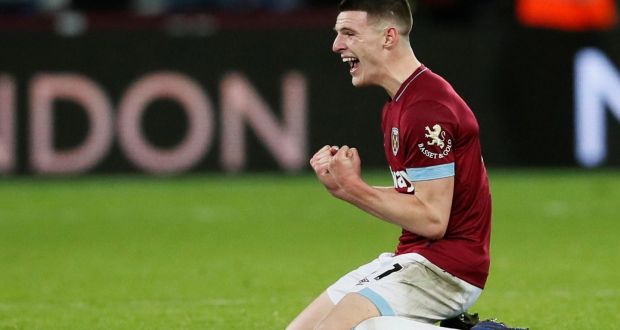 West Ham manager, David Moyes has come out to say that he wants Declan Rice to remain at the club.
Moyes recently revealed that in addition to wanting him to stay, he also needs him to take over as captain.
According to David, he would love to see Rice replace Mark Noble as skipper because he is a very committed player.
He added that the plan is still to keep Rice at the club and there is no intention to lose a quality player like him.
His words, "We have still got a long way to go in the window, maybe somebody has the Bank of England but nobody has shown that,"
"It was always the plan [to keep him], there was no intention to lose Declan Rice.
"We have had no bids and no enquiries. There is a lot of speculation but I can only tell you what I know.
"I wouldn't want to lose him anyway because he is too big a player for us, he is too important and a big part of the squad.
"He's been captain already, I think he is learning a lot of leadership from Mark Noble, so I hope in the future we will have an incredibly talented footballer with great leadership skills and will be the captain of West Ham."