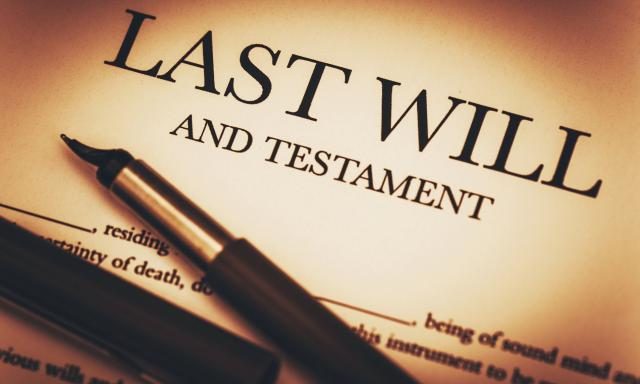 Making a will is a much simpler exercise than many of us actually believe. It may seem a long, tough and problematic chore, but it is nothing compared to the kind of headaches others will be faced with if you make mistakes with your will.
Here are some pitfalls you should make sure you avoid:
Putting Off Making A Will
It seems simple enough. But too many people forget – or put off – writing their wills. Sadly, we can't just expect death to arrive in a few decades' time, and many people get caught out, leading to problems within the family.
Not Having Valid Witnesses
If you want your will to be valid then two independent adult witnesses must sign it. Leaving a few words scribbled on a notepad or in an email will not be valid and can be contested.
Forgetting To Update
Make sure you update your will as your life moves on. If you re-marry, divorce, have another child or go through any such life changes then your dependants must be updated.
Drafting The Will Incorrectly
Never, ever be slapdash when making a will. The facts must all be correct otherwise they can be contested successfully. Ensure essential personal details, relationships, addresses and assets are among the aspects listed completely accurately. Don't be vague. Bank accounts, insurance and pension schemes etc must all come with the correct reference numbers while assets – from cars to guitars to collections – must also be listed correctly. When you draft a will with the likes of Beyond, it's checked by experts to make sure this sort of information is included.
Not Keeping The Original Safe
Photocopies won't cut it. To administer your estate, executors must have the original will. Make sure it is stored safely and family members or friends know exactly where to find it.
Forgetting Assets
When writing a will we probably all think about where our property, savings and treasured belongings will go. But don't forget other assets such as shares, bonds, air miles or even your lawnmower will need to be passed to someone. If you're a writer, musician or public figure etc then your unpublished memoirs, diary or original draft of a story/song may have value. Everyone could have a story to tell or sell.
Not Planning For Disability Or Terminal Illness
You must be of sound mind to make a will, so putting off the task could be problematic if you are deemed to be not of that state when coming to the task in later life. Also think about a living will, which allows you to have the say over how you are treated or cared for if you become terminally ill or unable to look after yourself any more.
Making Incorrect Assumptions About Your Partner's Rights
Unmarried cohabiting couples have no right to the automatic inheritance of your assets. Make sure you specify who gets what in your will instead of leaving anything to chance… or your ex spouse.
Not Including Those You See As Your Children
Step children and foster children aren't covered by references to 'your children' in the will unless stated. Adopted and biological children, however, are.
Appointing The Wrong Executor
Being the executor to a will is a long, tough and complex job. Make sure you appoint someone who is looking after your best interests and not theirs. Also avoid giving the task to your young children as, sad as it seems, they may be called upon to do the task earlier than they are ready to do so.
Not Explaining Disinheritance
If there is a family member you don't wish to be in your list of dependents then make sure you explain why. If you don't then the person(s) could successfully contest the will.
Support InfoStride News' Credible Journalism: Only credible journalism can guarantee a fair, accountable and transparent society, including democracy and government. It involves a lot of efforts and money. We need your support. Click here to Donate