The World Trade Organization has continued to celebrate women pioneers in Organization. This is in commemoration of the WTO' 25th anniversary.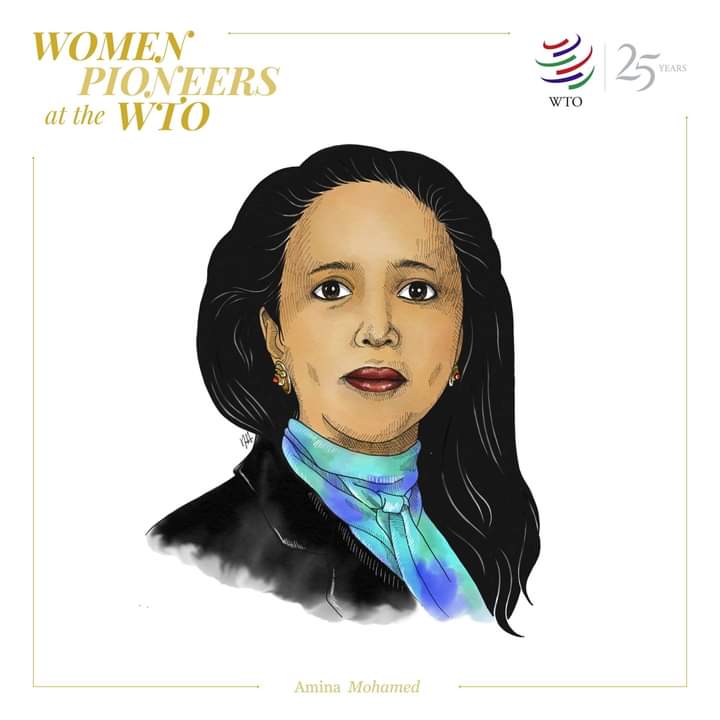 One of the women pioneer celebrated is Amina Mohamed. The World Trade Organization noted that Amina Mohamed was the first woman to be appointed as Chairperson of the WTO's General Council in 2005.
According to the World Trade Organization, Amina Mohamed was as well the first woman to chair the Dispute Settlement Body of the WTO in 2004 and the Trade Policy Review of the body in 2003.
Amina Mohamed a national of Kenya, and was one of the candidates nominated for the position of the World Trade Organization' Director-General.
The World Trade Organization, stated that Amina Mohamed has served in her capacity as the Ambassador and Permanent Representative for the Mission of Kenya in Geneva between 2000 and 2006.
Amina Mohamed has also served in various high-ranking government positions, like Kenya's Cabinet Secretary for Sports, Culture and Heritage since 2019 till date.