Delta State Governor, Dr. Emmanuel Uduaghan has urged religious leaders to convince parents to take parental upbringing seriously.
Governor Uduaghan made the call when he played host to the General Superintendent of Deeper Life Bible Church Worldwide, Pastor William Kumuyi.
He frowned at the rate of out- of- school children in the country, stating that it is a challenge for religious leaders to convince parents to ensure that their children have a proper upbringing since the rate of criminality among young children could be linked to lack of parental care.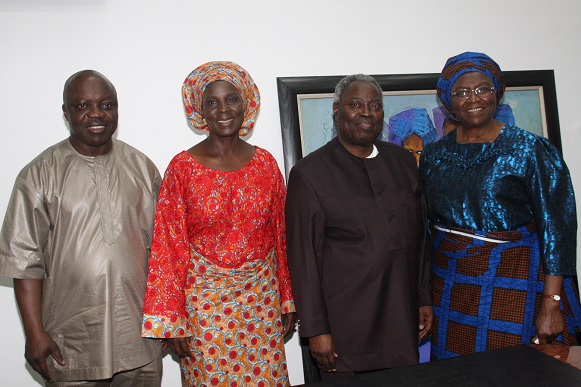 Dr Uduaghan informed that about 40 percent of children that are supposed to be in school in the country are not actually in school and about 10 percent of Delta State children are affected, adding that it had become a cause for worry that there are still children who are not in school leading to the establishment of the 'EduMarshal' to ensure that every child that is of school age gets back to school.
He reiterated that his administration was working to ensure that no child of school age was out of school, disclosing that primary and secondary education are free in the State while over 280 Deltans who are first class graduates have benefited from his administration's scholarship programme.
While urging Pastor Kumuyi to pray for the State and indeed Nigeria, Governor Uduaghan attributed the achievements of his administration in the past seven years to the handiwork of God.
Earlier, Pastor Kumuyi said that he was on a pastoral visit to the State and lauded Governor Uduaghan's developmental stride.
He noted that when he was entering the State, everything has virtually changed and great things have been done in the State, commending the developmental stride of the Governor, stated that he will not be surprised if the State becomes a model in the country, adding that the Governor looks so simple and unassuming, a great gift to Delta State and the country.
Pastor Kumuyi said he was interested in youth's development and to refocus them on the way to spiritual and material greatness, asserting that there is need to invest more on the youths and impact positively on their lives.
Delta State Government Press Release