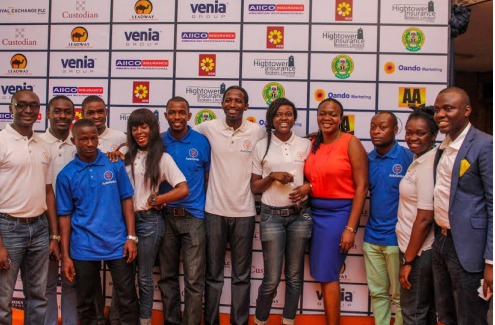 Femi has been saving for 5 years, and finally got enough money to buy a Honda CRV 2007 model. He drove the car happily for 4 weeks before he was attacked one night by some boys on third Mainland bridge, and the car was taken away from him.
What should Femi do? He had no insurance on the car, and had used his life savings and even borrowed from his company to buy the car
With 15.5 million cars in Lagos alone and over 14% of cars on Nigerian roads uninsured or driving with fake insurance policies, there has always been a gap to access an insurance intermediary channel that will provide the advantage of convenience, speed and authentic insurance covers in real-time.
This led six of the leading Insurance Companies in Nigeria along with the National Insurance Commission and Hightower Insurance Brokers to gather on Thursday 16th of October, 2014,at Eko Hotel & Suites in Victoria Island, Lagos to announce the launch of Nigeria's first online insurance comparison platform-MyAutoGenius.com
The new platform aims to help ordinary Nigerians like Femi, big corporations, etc, get auto insurance policies within 5 minutes. All insurance policies bought on MyAutoGenius.com web or mobile sites will also be uploaded instantly on Nigeria Insurance Database (NIID), by Hightower Insurance Brokers Ltd (The brokerage company behind AutoGenius), to guarantee its authenticity.
To celebrate the launch of the myautogenius.com which will be live by 12 noon on Monday 20th, October, 2014, the first 1000 visitors to the website who registered their details and bought either the Comprehensive (Oga At The Top) or 3rd Party Fire & Theft will stand a chance of winning a brand new Hyundai Elantra Car.

Demoing live at the launch, Mr. Kola Oyeneyin who is the CEO of Venia Technologies Ltd (owners of myautogenius.com), demonstrated to the audience how fast and easy it was for anyone to now log on to myautogenius.com, search, compare insurers and buy their car insurance covers available from the leading Insurance players in Nigeria within 5 minutes. Customers can also report claims real-time online. The A-List insurance partners who will first be showcasing their auto-policies through myautogenius.com include AIICO Insurance, Custodian & Allied Insurance, Leadway Assurance, NEM Insurance, Royal Exchange Plc. & Sovereign Trust Insurance.
The Deputy Director of the Nigerian Insurance Commission – Mr. Segun Farinu who represented the National Insurance Commissioner Mr. Fola Daniel, also stated that the entire Insurance Industry in Nigeria is excited about an expected positive impact that technology would have in this sector especially with initiatives like myautogenius.com. He said that the seriousness of the Insurance Industry was evident on the day as all partners have come out in full support of the transformation drive embarked on by the team at AutoGenius evident in the room by the presence of the Managing Directors of the insurance on the new platform.
Mr. Onyeka Akumah, the lead Marketing & Communications Consultant at AutoGenius also explained that leading up to the launch, the marketing team created hash tag #OneGuyLikeThat to ask Nigerians about their 'One-Guy-Like-That' experience in general and as it concerned auto insurance. This campaign had the hash tag #OneGuyLikeThat trend on Twitter across Nigeria for 5 consecutive days, saw over 34 mascots wearing the t-shirts with #OneGuyLikeThat across major roads in Lagos thereby making it one the biggest social media activation campaigns by any new brand entering Nigeria in 2014. With over 204,285 Nigerians reached in 7 days of starting off the campaign, there was a lot of buzz and expectation to the launch of AutoGenius in other to understand what exactly Nigerians were to expect from the platform.
Other AutoGenius partners who were well represented at the event and support the platform with added advantages for users who will purchase their auto-insurance policies through the platform includes AA Rescue, and OANDO Marketing Plc which had Mr. Mobolaji Bamiro representing its CEO – Mr. YomiAmobokun.
It's certainly an amazing time in the insurance industry and with the launch of myautogenius.com and a few more products on the platform; we may be experiencing a new phase of techsurance in Nigeria.